For the Foundation, project monitoring goes well beyond the financial support we provide
---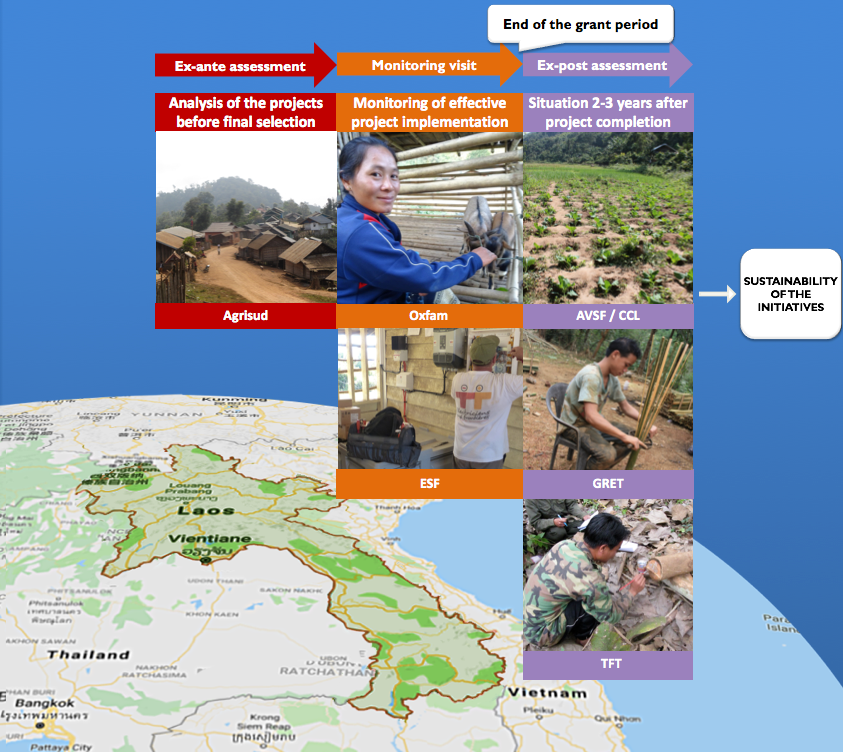 As a real partner to NGOs, we place great importance on project monitoring and consider it essential to visit the projects we support. It is in the field, alongside project holders, that we can gain a better understanding of the implementation context, enrich our vision, and share our experience and recommendations. Luc Bonnamour, member of our Board of Experts, and Odette Rodrigues, the Foundation's Program Monitoring Manager, recently visited six projects in Laos at various stages of development.
Luc Bonnamour's field visit in April 2018 focused on three projects, completed at least two years previously: AVSF / CCL, GRET and TFT. What did these projects become? How has the strategy implemented been followed up, and what results have been achieved? The report compiled for the Foundation builds on the final evaluations made at the end of the partnerships and highlights the sustainability, several years later, of the initiatives undertaken.
In late January 2019, the Foundation visited three more partners in the field. Odette Rodrigues began her field trip with an AGRISUD project: after providing a grant for the project's first phase, the Foundation had received a request for support for the second phase. This was followed by visits to two ongoing projects run by OXFAM and ESF. The project visits and discussions with project teams and beneficiaries focused not only on the successes achieved but also on the difficulties and obstacles encountered, leading to the identification of a number of emerging needs. In such situations, the Foundation can respond flexibly and, if need be, make any necessary adjustments, in the knowledge that such changes may turn out to be crucial.
Whatever the stage in the project cycle at which they take place, the Foundation's field visits (ex-ante, monitoring or ex-post) reflect its commitment to supporting its partners, even after the end of the grant period. This further enhances the smooth running of the projects and the quest for sustainability of the initiatives undertaken.