Laos
Electrification models for isolated villages in northern Laos
---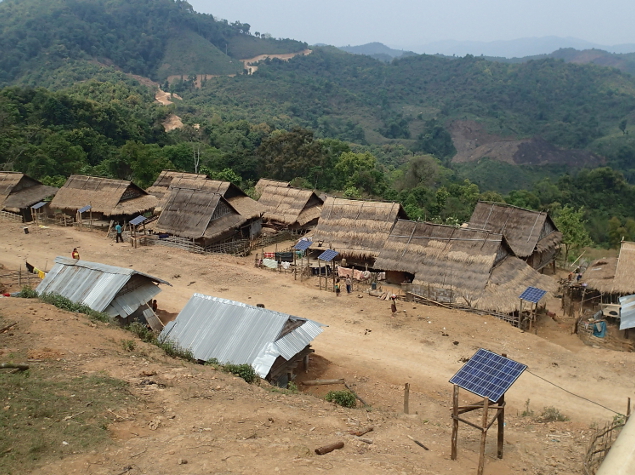 This project, run by ESF (Electricians without Borders), meets a need expressed by the villagers and authorities of Phongsaly district (Laos). It consists in implementing and sharing, with the beneficiaries of 12 villages, several sustainable solutions for access to solar and hydro electricity. More broadly, this project will help improve the local communities' healthcare and educational conditions and encourage economic development through provision of secure and sustainable access to electricity.
To this end, various objectives have been established:
Providing reliable and secure access to energy for all, through photovoltaic or hydro systems, depending on the local resources available, for both public bodies and individual homes.
Training the beneficiaries in using the means of generating electricity. Training a core group of beneficiaries in maintenance of the installations.
Setting up and training management committees, responsible for the financial sustainability of the project.
Setting up income-generating activities, necessary for the project's sustainability, with the participation of the women, in one village.
Encouraging the creation of one or two jobs related to the operation, monitoring and maintenance of the electricity system in the village with a 'multi-service platform'.
To achieve these objectives, ESF is planning the following measures:
Different power supply solutions will be developed to provide electricity: hydroelectric facilities, a collective solar energy plant connected to an electricity distribution microgrid and community battery charging station, a solar power system for domestic use. A public lighting system will also provide a safer access to Kiew college and to Laofouchay school.
The financial arrangements for access to energy will have been discussed, decided, formalized and applied according to the system adopted in each village, following a social analysis.
Electric power systems will be set up for economic activities (rice mills, sewing machines or wood-working machinery) and used in one village during the periods of maximum sunshine (4 hours per day).
Families in all the villages will have access to electricity on the basis of power contracts established according to family income. Teams will install the electricity supply systems.
Two classrooms per school will be provided with electricity in all the target villages. Electric power will also be brought to the Kiew lower secondary school (dormitories, classrooms, teachers' accommodation and sports ground) by means of a photovoltaic generator and indoor electrical installations.
The Laophouchay health center will be supplied with electric power (treatment rooms, rest areas, medical staff accommodation), thanks to a photovoltaic generator.
All this work will be undertaken by ESF in the form of on-site training, with both theoretical and practical input.
By the end of the project, those responsible for the repair and maintenance of the installations will be capable of carrying out this work in operational conditions. Previous to this, a local supply, replacement and recycling collection chain will have been identified, along with local stakeholders seen as key to sustainability.
This project is part of a program launched in November 2013. Electrification activities have already been done in 8 villages and 6 villages remain for the 2017-2020.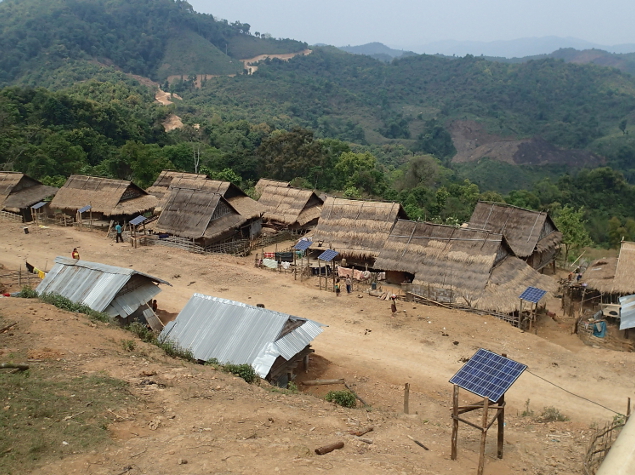 Houeysseunn village, individual photovoltaic systems dedicated to house lighting ©ESF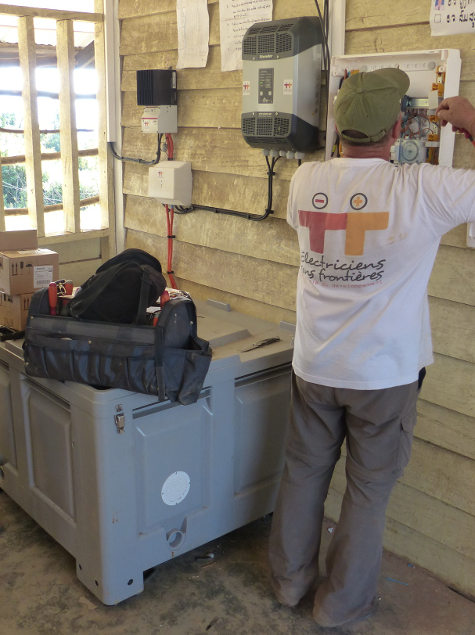 Kiew village middle school, wiring installation ©ESF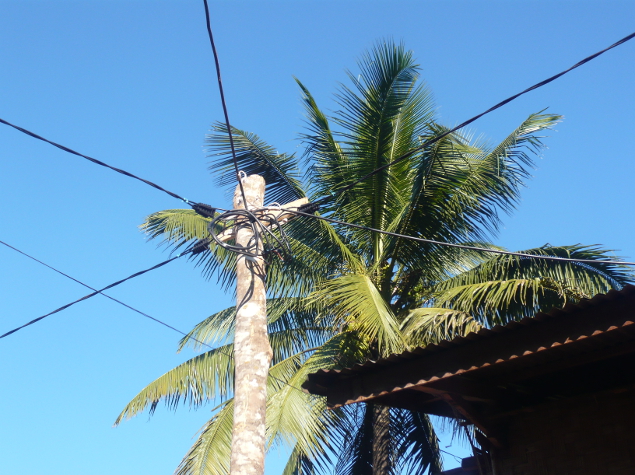 Phone Home village, house connections to the main line ©ESF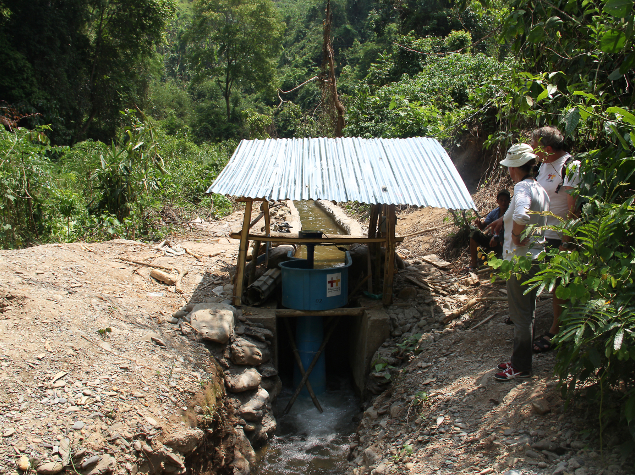 Phone Home village, 1 kW standing pico turbine set up across the stream ©ESF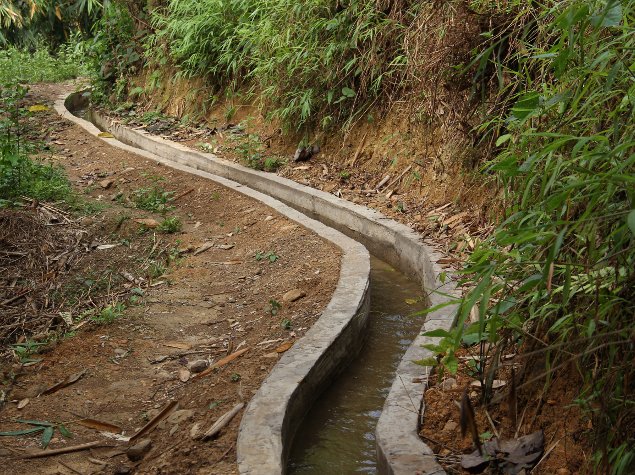 Hatfay village, masoned inlet bringing water to the penstock supplying the picoturbine ©ESF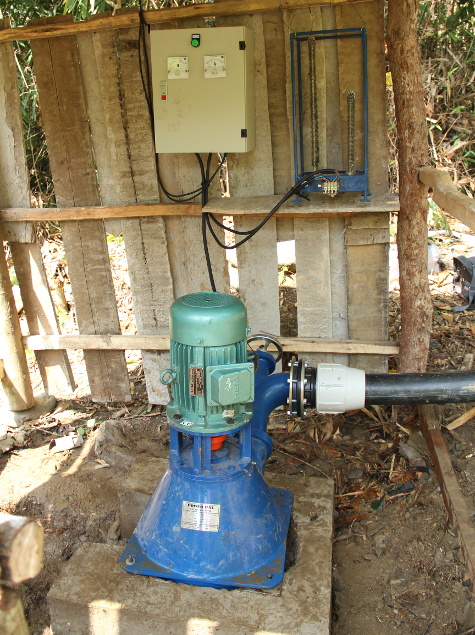 Hatfay village, 1,5 kW "sitting" type pico-turbine for high-head with voltage limitation ©ESF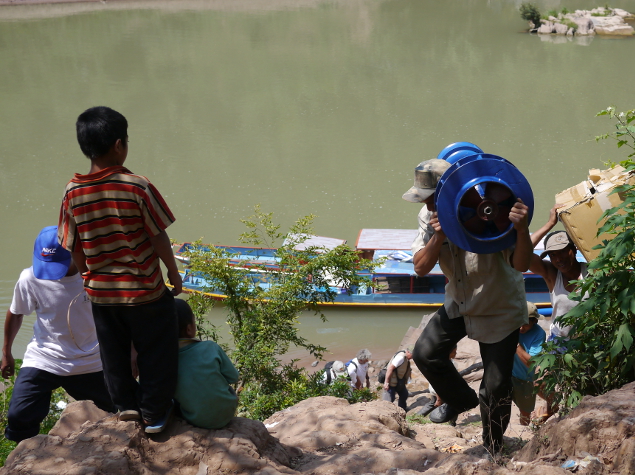 Phone Home village, 'standing type' pico turbine transport ©ESF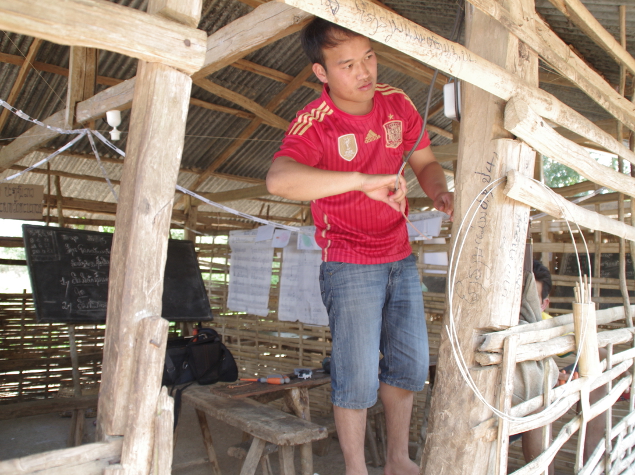 Phone Home village, field school ©ESF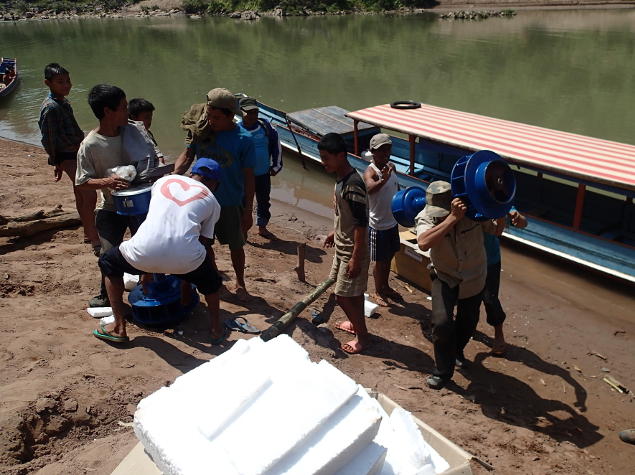 Hatfay and Phone Home villages, the only way to access is the pirogue ©ESF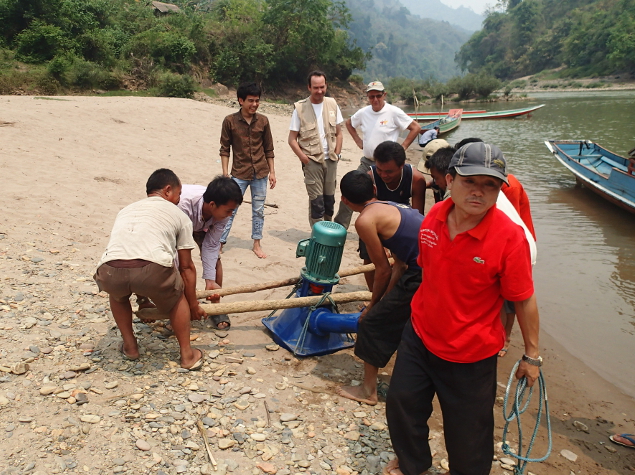 Hatfay village, 'sitting type' pico turbine arrival ©ESF