9 May 2019
Founder of a Mongolian NGO supported by Fondation Ensemble receives the Goldman Environmental Prize
---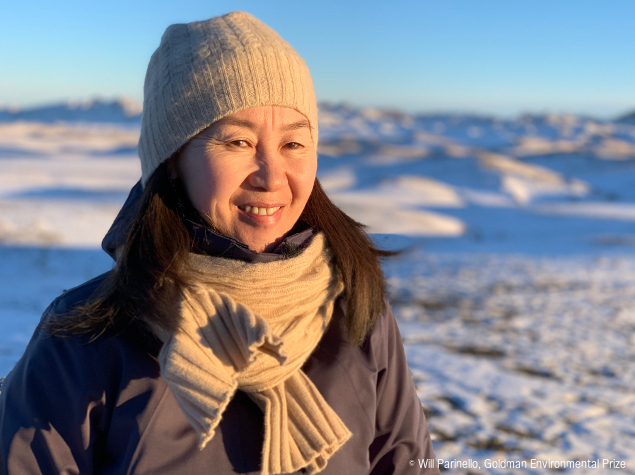 Bayarjargal (Bayara) Agvaantseren has created the Snow Leopard Conservation Foundation in 2007. This Mongolian NGO is commited to the snow leopard protection, of which only between 4,000 and 7,000 individuals remain in the wild. Two project led by this NGO were supported by Fondation Ensemble:
Her fight was also the creation of the Tost Tosonbumba Nature Reserve, which is 1.8 million-acres large, in the South Gobi desert, home to a large number of snow leopards. She obtained the cancellation of various mining projects in this area.
An article introducing Bayara on Goldman Prize website.
A video introducing Bayara: