10 June 2019
A project previously supported by Fondation Ensemble receives the prestigious UNDP international "Equator" Prize!
---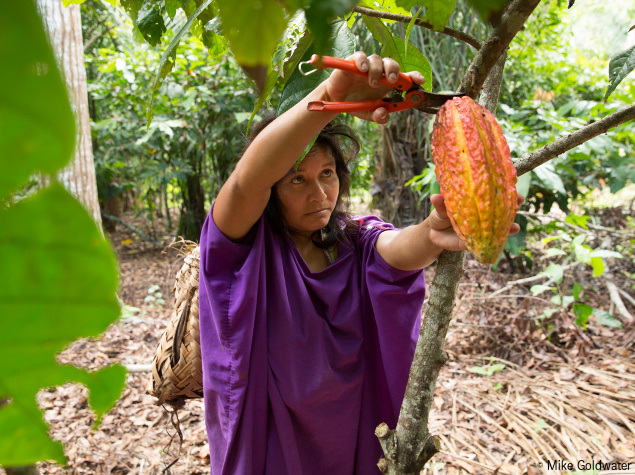 Kemito Ene, a cooperative of indigenous cocoa producers, supported by Fondation Ensemble through Rainforest Foundation UK (RFUK), is part of the 22 indigenous community initiatives distinguished this year by the prestigious international Equator Prize. Organized by the United Nations Development Program (UNDP), this prize awards the "outstanding community efforts to reduce poverty through the conservation and sustainable use of biodiversity" worldwide.
Kemito Ene ("cocoa from the Ene River") was formed in 2010, with support from RFUK and the Asháninka indigenous association Central Asháninka del Río Ene, (CARE), to help improve the livelihoods of indigenous Asháninka families, who largely depend on the rainforest for survival.
Cocoa production now represents an important source of income for the Asháninka, helping pay for medicines, school materials and other necessities. The cacao can be grown under the tree canopy, a feature that not only prevents deforestation but also results in better flavor and more diverse crops. Since 2010, thanks to the efforts of Kemito Ene and CARE, cocoa production has increased from 1.5 tons to 90 tons. Through Kemito Ene's work, the quality of cocoa has attracted the attention of international buyers, like organic ethical chocolate-maker Loving Earth.
Members of Kemito Ene will travel to New York in September 2019 to receive the award at a UN gala event that coincides with the UN General Assembly.
You can watch Kemito Ene's presentation video, realized when we were supporting the project:
And you can also (re)discover the other RFUK projects supported by Fondation Ensemble here.