Indonesia
Initiating orangutan conservation in the Rungan Landscape
---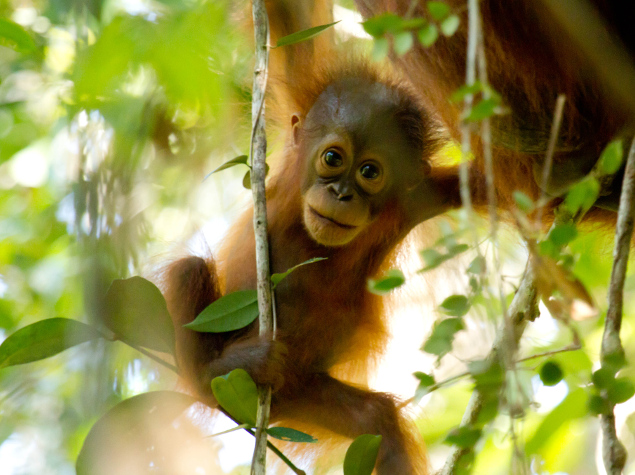 The Rungan Landscape (over 100,000 hectares) currently has no formal conservation project despite being the largest relatively-intact forest in this part of Borneo. It is believed to have sizeable peat deposits. A 2004 orangutan distribution analysis listed this area as home to over 1,000 individuals and has been identified as priority habitat of the species.
The region was brought to people's attention by local communities, because concerns are growing as the forest is at risk from conversion to oil palm and acacia. To fully realise its conservation potential, the landscape must be mapped and surveyed, in particular the distribution and abundance of the region's flagship species, the Bornean orangutan.
The aim of this project is to develop an orangutan conservation plan for the Rungan region, by adopting a landscape approach to conservation planning and building on existing community and NGO activities.
BNF will describe the conservation potential of the Rungan Landscape and provide a credible scientific rationale for protection by:
Mapping habitat distribution; forest cover and land-use using GIS and drone technology
Surveying orangutan distribution and determine habitat occupancy and population densities throughout the landscape.
Final summary report (December 2018) :
Over the funded period, various activities have been implemented :
The 155,000 hectares of the area have been analyzed using a Geographic Information System and satellite imagery. Further studies have been done directly on the field. A classification model of land use has also been produced. 3 governmental agencies, 4 sub-districts and 9 villages are also taking part in the project.
BNF teams also studied 68km2 of transects and discovered 1,259 nests. BNF team estimate that between 2,388 and 3,510 individuals are evolving in the region.
Two events to present the program to stakeholders, communities and local government have been held at the beginning of the project.
The final aim of this project is to convert vast tropical forest areas in protected areas in partnership with the private sector and local communities. BNF also aims to develop alternative livelihoods to combat illegal mining.
Find out more on this project in this video:
This project is partly funded thanks to the sponsorship of a generous donor. If you also wish to support initiatives towards threatened animal species conservation, click here.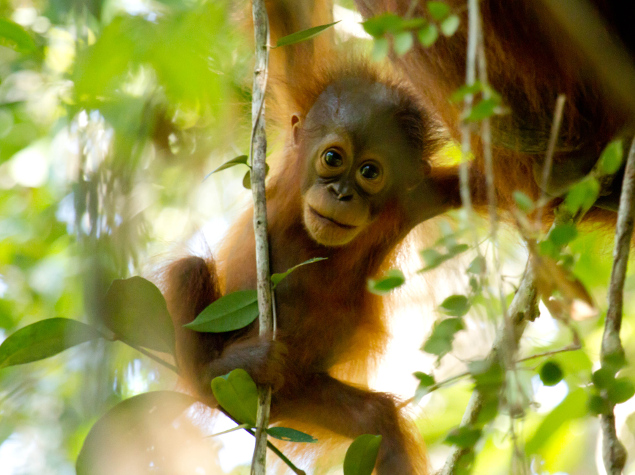 Bornean orangutan (Pongo pygmaeus) © Bernat Ripoll and Borneo Nature Foundation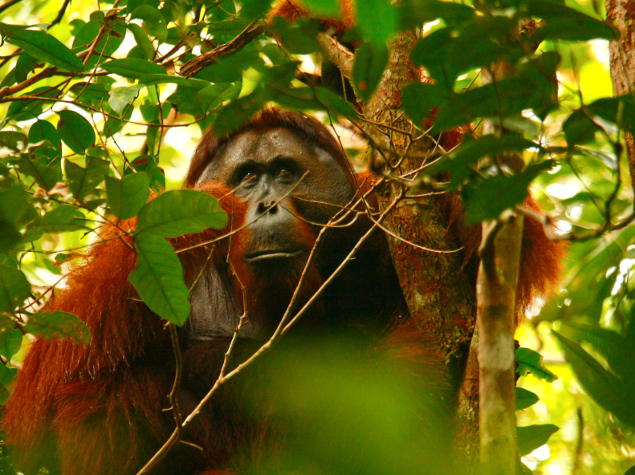 Bornean orangutan (Pongo pygmaeus) © Bernat Ripoll and Borneo Nature Foundation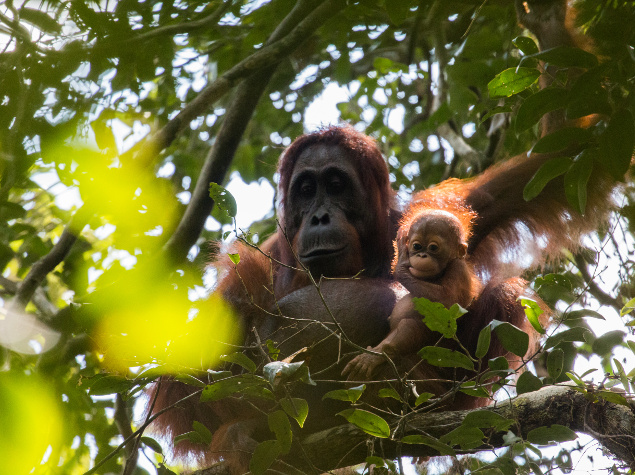 Mother and infant Bornean orangutans (Pongo pygmaeus) © Pau Brugues Sintes and Borneo Nature Foundation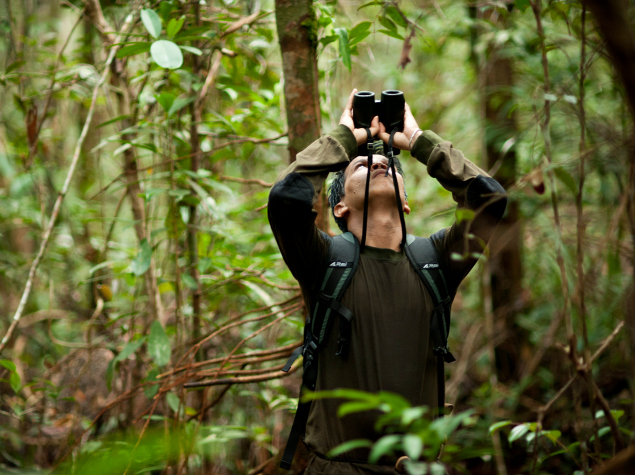 Orangutan nest survey - © Chris Owen and Borneo Nature Foundation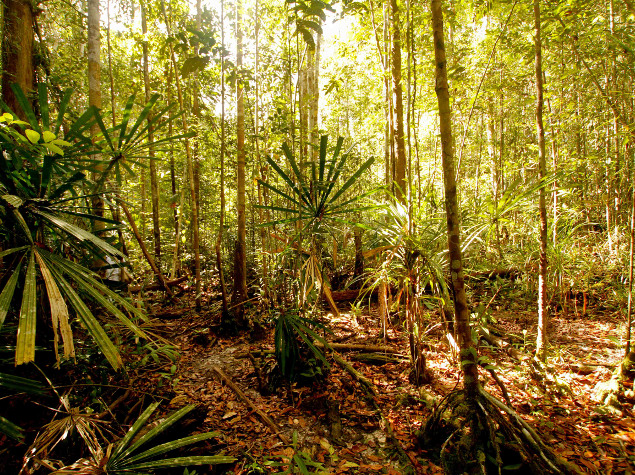 Rungan Landscape - © Bernat Ripoll and Borneo Nature Foundation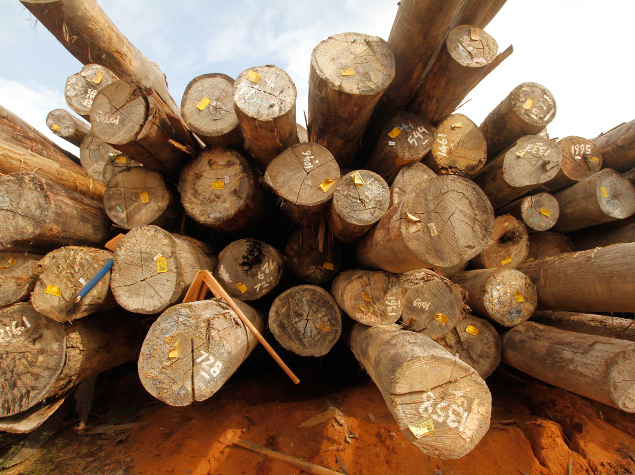 Logging © Bernat Ripoll and Borneo Nature Foundation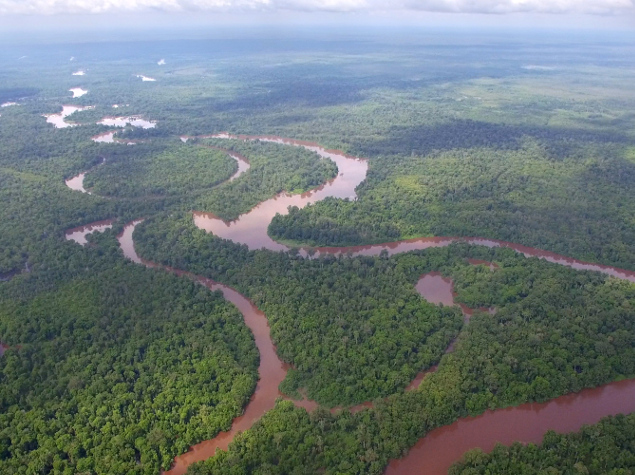 Rungan River © Bjorn Vaughn