Mozambique
Entrepreneurial Biodiversity Conservation
---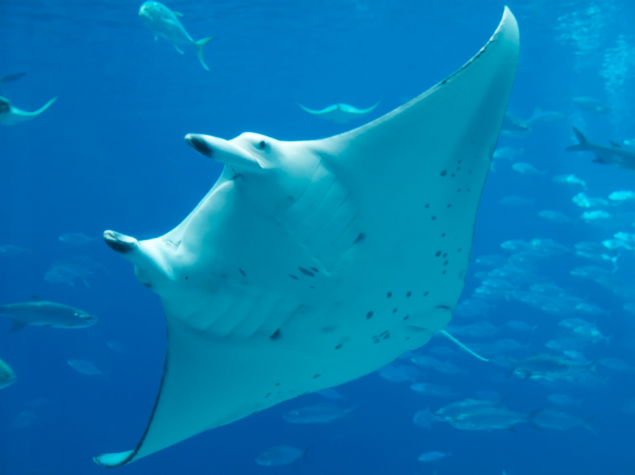 Inhambane, Mozambique has the world's largest population of resident and transient Mantas and Whale Sharks. In the same ecosystem are also five species of turtles, dugongs, shark rays, guitar fish, humpback whales, sharks, and billfish. There are no existing protections for these species or their habitats. All are IUCN Red-listed as Endangered,Threatened, Vulnerable, or Data Deficient.
Mozambique is one of the World's poorest countries, but its 2800 Km of almost pristine coastline is one of the world's richest.
Inhambane Province was chosen as the project center because of its strong tourism growth rate. Tourism is the largest contributor to Mozambican Pro Poor Income (PPI). Inhambane, one of the poorest provinces, is the primary rural tourist destination because of its marine resources. An estimated 45% of formal employment in the province (130,000 jobs) is tied to marine wildlife/biodiversity tourism. Nevertheless, the growth of employment along the tourism value chain has been limited. The growth of Small, Medium and Micro-Enterprises (SMME) is limited by lack of access to capital, education, job-specific training and entrepreneurial role models.
Main objectives of this project are:
Establishment of a community-owned Ocean Life Center (OLC) with profits reinvested for community benefit.
Technical training for job creation.
Community education, science, management, utilization and protection of coastal marine resources.
Integrating Mozambicans into existing foreign-owned tourist operations and facilitating capacity for local ownership.
Collecting scientific data for species and habitat protection emphasizing capacity-building for Mozambicans.
Creating a locally-managed marine area providing fee-based income from tourism to communities.
Testing product and market for aquaculture fisheries for women.
To reach these objectives, different activities are planned:
OLC will provide training along the tourism value chain for a broad cross-section of community members including: Ranger training and employment in wildlife monitoring and enforcement; Cultural, wildlife, and adventure guide training and employment; Professional training for dive tourism and support services including Scuba, commercial and archaeological diving, boat skippering and mechanics, lifeguarding, hospitality services, operations management and computer skills. The OLC also operates a retail dive center, restaurant and clothing/craft shop. Each OLC provides approximately 120 direct and indirect jobs.
Provide professional training, licensing and job placement for Mozambicans in dive tourism through OLCs and expanding collaborations with foreign-owned lodges/dive centers outside of Inhambane. Continue to offer scholarships, thesis support, and placement services for the post-graduate degree program in Marine Biology and Coastal Management for Mozambicans at the Universidad Eduardo Mondlane.
Develop and deploy community educational materials through "Village Talks" and schools.
Advocate for enforcement of labor laws in the tourism industry. Work with the International Union for Conservation of Nature and Africa Safari Lodge Foundation for Botswana, Namibia, and Galapagos type laws professionalizing guiding for Mozambican nationals. Work with the Ministry of Tourism, International tourism organizations and the media to promote cultural tourism opportunities for women. Work with communities to access Government of Mozambique (GoM) and donor program services and financing for Mozambican SMME where protocols provide barriers and most of the money goes unspent.
Work with the National University (UEM), the Marine Megafauna Association, and regional partners in WIOMSA (Western Indian Ocean Marine Science Association) to collect baseline data on ocean health, assessment of human impacts on nearshore and deep ocean space. Provide consultations for GoM and civil society to utilize in impact/benefit negociations with extractive industries. Integrate Traditional Ecological Knowledge and citizen science by employing community members in research for biodiversity conservation.
Conduct aerial surveys, underwater exploration, data collection and partner recruitment for marine spatial planning, formalization of protections, regulation and enforcement for a concession and tourist-fee based, self sustaining, Locally Managed Marine Area (LMMA) generating community income through ownership and providing employment.
Field test marketing, management and promotion of co-op structures for women raising shellfish for sale to local tourism businesses and spat and seed for sale to other co-ops and commercial enterprise.
Check out the movie realised for the Bitonga Divers, implementing partners, shown during their "Village Talks":
Find out Luciano Adamo's story, Ocean Revolution program beneficiary.
Check out information on this project's phase 2 here.