Mozambique
Improving artisanal fisheries management in Inhambane Bay by upscaling marine Community Conservation Areas (Phase II)
---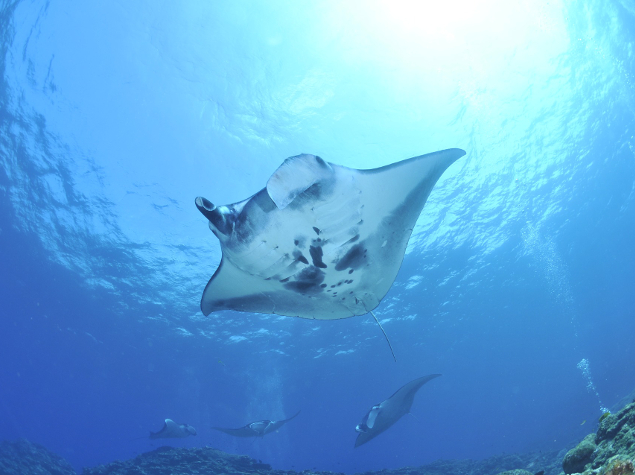 In Mozambique, remote coastal communities face a growing crisis in biodiversity loss due to unadapted fishing and agriculture activities.
Predictive climate scenarios for Inhambane province include significant temperature increases, deep droughts, coastal erosion, sea level rise, severe weather events and other adverse effects.
Three factors contribute to the low collective social, economic and ecosystems resilience to these threatening scenarios: low adaptive capacity (poor environmental literacy, declining food productivity, lack of alternative livelihood strategies, and high levels of existing ecosystem stress), weak governance (a lack of leadership, clarity, cooperation, inclusive decision making and limited funding from Government of Mozambique, donor development and environmental programs), inadequate urbanization and public services.
Entrepreneurial livelihoods diversification is one of the few options for linking the preservation and restoration of natural capital with the socioeconomic betterment of the people depending on it.
Developing new economies that indirectly and responsibly use marine resources will build resilience to further impoverishment due to currently projected climate scenarios. Economic incentivizing and improved environmental literacy will reduce stress on the outstanding species and habitats which make this area an unique biodiversity hotspot.
The main objective of this project is to protect marine biodiversity along Mozambique's coast and enhance livelihoods of local fishing communities.
Summary of the first phase's final report:
During this first phase, the NGO addressed the lack of knowledge on climate risks in the population of Inhambane district.
More than 25,000 community members were reached by ORM. 31 gender-related talks were held, 16 radio programs were broadcasted on national radio, and 1 documentary about the temporary closure in Chicuque was shared on social media. Overall, community awareness and education were highlighted as amongst the most visible and significant impacts that the ORM interventions have amongst the broader scale of the population and beyond the target CCPs. The Malagude Radio programme has grown into a regular and much liked outreach forum. ORM has also invested into building a school outreach programme implemented in coordination with the Education Department of Inhambane District, Government of the District, local schools, teachers
The local fishing communities were supported in creating and managing Community Conservation Areas (CCAs) using a collaborative platform. 7 permanent CCAs, representing a total of 985 hectares, were established by 6 Community Fisheries Councils (CCPs). The communities were also trained on biodiversity monitoring, enhancing traditional knowledge. The effectiveness of enforcement actions was increased by regular community patrols and task force patrols with the Police (PRM).
The resilience of local fishing communities was strengthened through livelihoods diversification and entrepreneurial opportunities. 700 residents of the intervention area regularly participated in meetings and conservation, English or gender workshops. 27 trainees were employed (including 3 women) and increased their incomes by 25%. Finally, 17 students in MSc, PhD and undergraduate (including 12 women), were supported.
In 2020, Fondation Ensemble is contributing further to this project:
Artisanal fishing is the main livelihood for coastal communities in Mozambique. It constitutes up to 90% of the total national fisheries production. The Inhambane Bay opens to the Indian Ocean and is considered as a critical habitat for marine fisheries reproduction. One of the key challenges that are being reported by the CCPs revolves around enforcement of restrictions concerning fishers outside their own communities. Also, the role of women with regards to family affairs, including family planning is significant. However, rural women are experiencing high levels of gender-based violence and are disadvantaged with regards to education and economic empowerment.
The aim of this second phase is to upscale marine Community Conservation Areas (CCAs) throughout Inhambane Bay in order to protect and more sustainably manage marine resources and biodiversity and enhance livelihoods of local fishing communities.
To do so, the 7 already created CCAs will be consolidated and at least 5 new ones will be set up. The CCPs will be supported in establishing functional monitoring systems for the CCAs: size and weight of key species will be measured, seagrass meadow will be monitored as well as no-takes zones, and the results studied. Pressure on marine resources will be reduced in Inhambane Bay through diversification of livelihoods and food sources (coco and cashew tree planting/husbandry). The project team will focus on youth through marine and ocean professions and women.
Community awareness activities including on Sexual and Reproductive health will be held. Work with Village Savings and Loan Associations will be considered. Capacities of district and provincial government and partners will be strengthened for improved sustainable fisheries governance to ease/improve the CCA formalization process. A district advisory/coordination mechanism will be established. The team will advocate with other stakeholders towards national level ministries to improve CCA legalization process and management. The project will finally support ORM to continue its work as a change agents and community action facilitator for improved artisanal fisheries management in Inhambane province and beyond.
Check out the testimonies of 5 beneficiaries from the project. The first 3 come from the documentary Mukhedzisseli (which means "watchers" in Gitonga, the local language in Inhambane) describing the day-to-day life of these watchers of the Inhambane Bay.
The testimony of Jessica Julaia, researcher for Ocean Revolution in Mozambique.
A video presenting the tourism industry development in Mozambique, with an interview of Luciano Adamo, vice president of Bitonga Divers, partners of this project.
Testimony from the president of the Community Fishery Council in the Chicuque province
Check out information on this project's phase 1 here.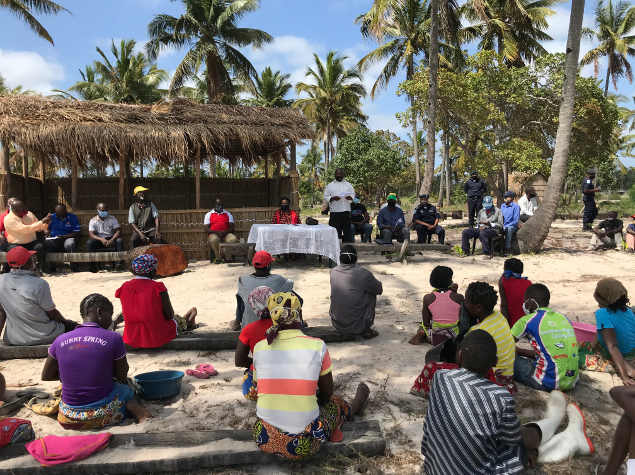 Opening ceremony of the fishing time closure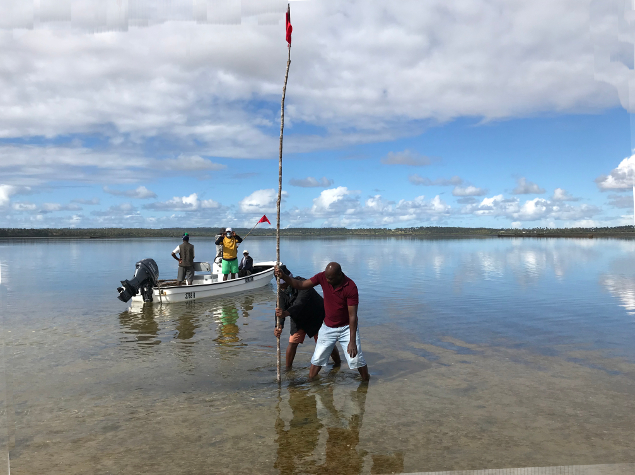 Flagging activity for Chamane CCA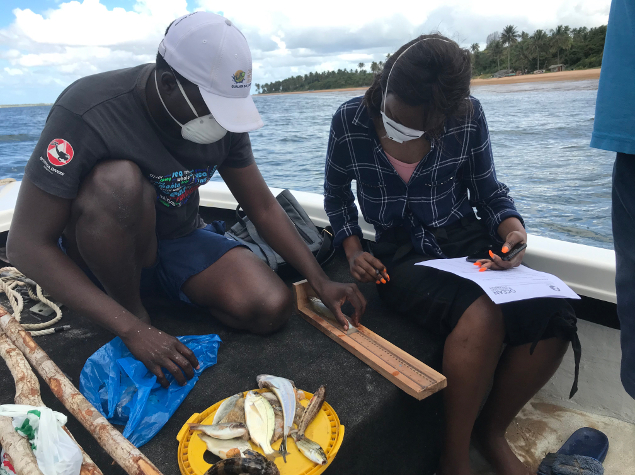 ORM team collecting catches data around the CCAs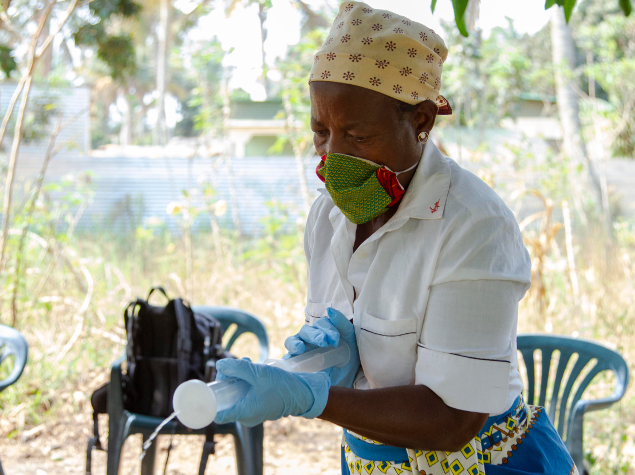 Lucia Amosse (Morrumbene fishwomen), filtering the Inhambane Bay water for environmental DNA sampling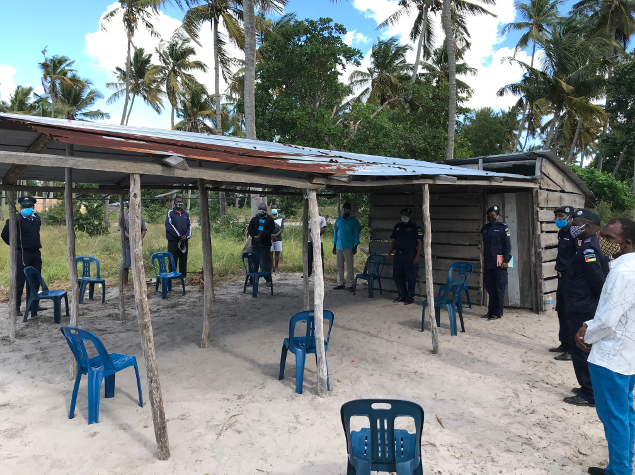 PRM visits to Mucucune CCP to talk about enforcement and coordination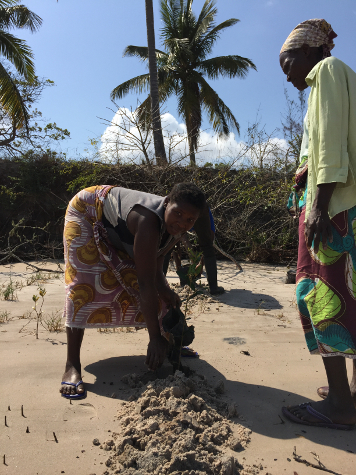 Mangrove planting in Nhampossa, Inhambane Bay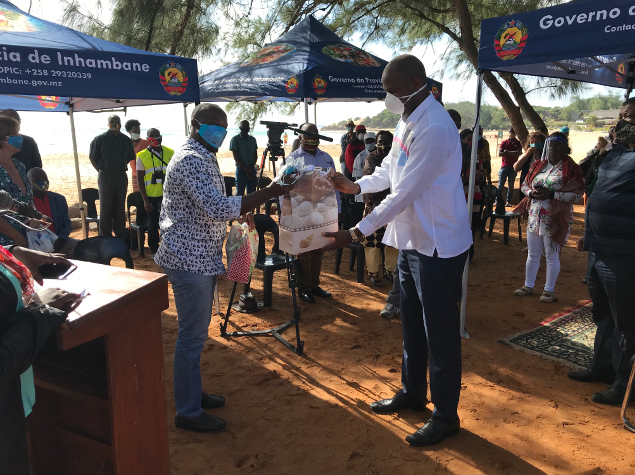 ORM programme director giving a set of (300) masks to the Provincial governor to support local Primary Schools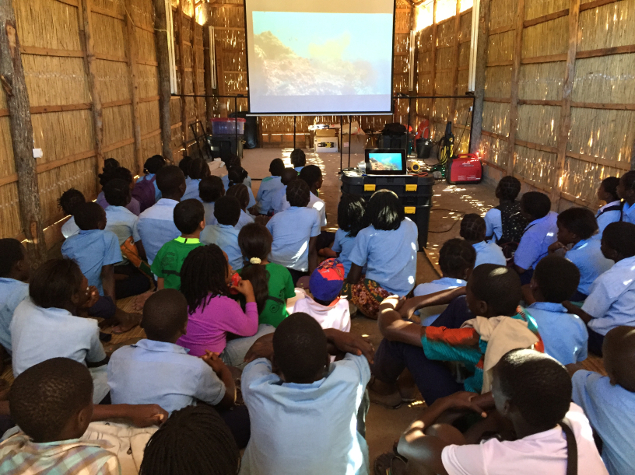 School awareness session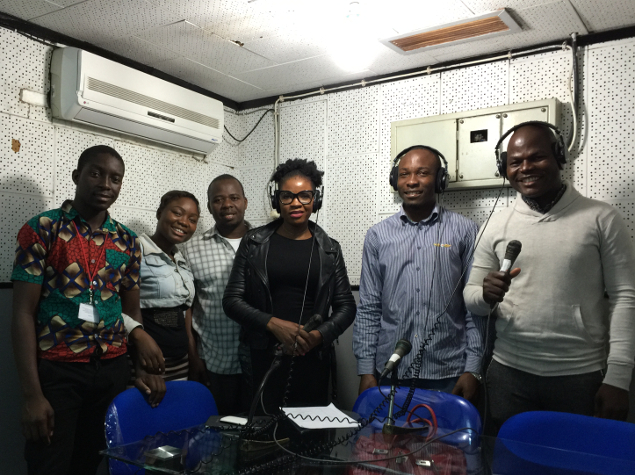 ORM team at radio broadcasting studio