Mozambique
Entrepreneurial Biodiversity Conservation (Phase II)
---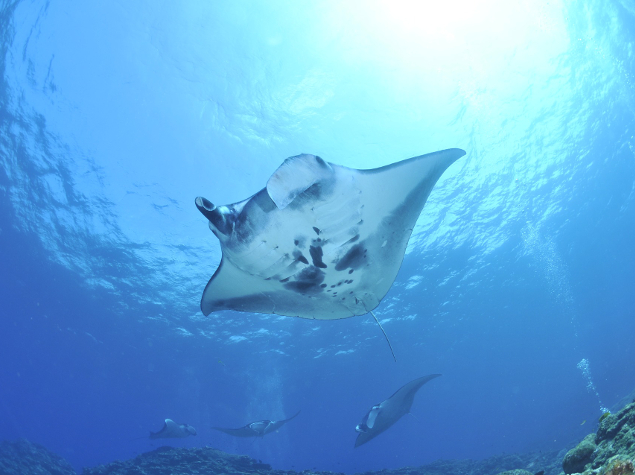 In Mozambique, remote coastal communities face a growing crisis in biodiversity loss due to unadapted fishing and agriculture activities. Predictive climate scenarios for Inhambane province include significant temperature increases, deep droughts, coastal erosion, sea level rise, severe weather events and other adverse effects. Three factors contribute to the low collective social, economic and ecosystems resilience to these threatening scenarios: low adaptive capacity (poor environmental literacy, declining food productivity, lack of alternative livelihood strategies, and high levels of existing ecosystem stress), weak governance (a lack of leadership, clarity, cooperation, inclusive decision making and limited funding from Government of Mozambique, donor development and environmental programs), inadequate urbanization and public services.
Entrepreneurial livelihoods diversification is one of the few options for linking the preservation and restoration of natural capital with the socioeconomic betterment of the people depending on it. Developing new economies that indirectly and responsibly use marine resources will build resilience to further impoverishment due to currently projected climate scenarios. Economic incentivizing and improved environmental literacy will reduce stress on the outstanding species and habitats which make this area an unique biodiversity hotspot.
The main objective of this project is to protect marine biodiversity along Mozambique's coast and enhance livelihoods of local fishing communities. Ocean Revolution aims to strengthen adaptive capacities of local fishing communities in Jangamo and Inhambane districts, to effectively address climate related risks, while preserving marine biodiversity and the fisheries resource base.
Various outcomes are planned:
Climate risks threatening the local fisheries resources and consequently local fishing communities are understood and shared amongst community members. Research and scientific data relevant to understand climate risks and adaption option will be promoted in partnership with students at UEM university. Community outreach and education program will be established and operational through village talks, radio broadcast and mobile cinema. Also the Ocean Life Center will be promoted as a community hub and a learning center.
Adaptive capacity of local fishing communities is strengthened including the capacity to effectively lead and partner in establishing formal and informal conservation areas and initiatives. Adaptation options on climate change will be discussed with CCPs. Capacity building needs for local CCPs will be assessed and capacity to support plans developed. Also, a roadmap for Local Managed Marine Areas (LMMAs) in Jangamo district will be developed in a consultative manner with CCPs and wider communities, government authorities, NGOs and relevant stakeholders.
Climate resilience of local fishing communities is strengthened through livelihoods diversification and entrepreneurial opportunities that drive biodiversity conservation. The Ocean Life Center will develop profits making and community development activities (professional diver training, boat and technology program, scuba gear maintenance, non-marine related alternative jobs).
Finally, a monitoring and evaluation plan will be implemented for regular reporting and to produce regular news on medias.
Check out the testimonies of 5 beneficiaries from the project. The first 3 come from the documentary Mukhedzisseli (which means "watchers" in Gitonga, the local language in Inhambane) describing the day-to-day life of these watchers of the Inhambane Bay.
The testimony of Jessica Julaia, researcher for Ocean Revolution in Mozambique.
A video presenting the tourism industry development in Mozambique, with an interview of Luciano Adamo, vice president of Bitonga Divers, partners of this project.
Check out information on this project's phase 1 here.