6 October 2017
NGO Poh Kao receives an award for its work in Cambodia
---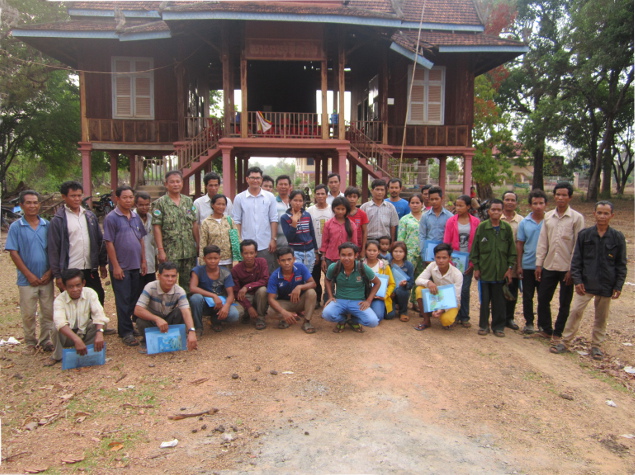 Poh Kao, which has been supported by Fondation Ensemble since 2009, is continuing its environmental protection activities in Cambodia.
It recently received an award for its work in the form of a medal and certificate from the Ministry of Environment.
Poh Kao is continuing to work with local NGO NTFP, and their project was designated as a model of collaborative conservation by the Vishnu Law Group, which has been mandated with reforming Cambodia's Environmental Code.
This recognition shows that, despite challenging circumstances, Poh Kao has succeeded in finding effective solutions while acting as a vigorous advocate for the country's magnificent forests, their flora and fauna, and their village communities!
Find out more about Foundation-funded Poh Kao projects on our website: