22 September 2017
The Board of Experts annual lunch was held on 21 September in Paris
---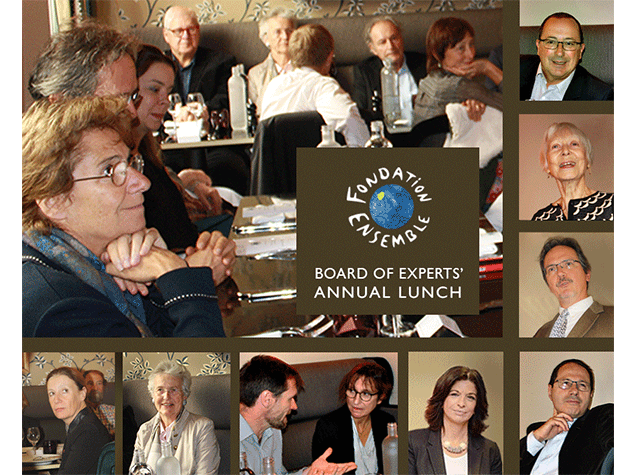 This annual gathering is an opportunity to bring together and thank the members of the Board of Experts, all volunteers, who are actively involved in the Foundation's work. Jacqueline Délia Brémond, Co-Chair, and Olivier Braunsteffer, Director, each addressed the group during the lunch to share the latest news about the Foundation and its partnerships.
'The Foundation that we love – flexible and open to innovation – would not exist without the support of each of you.' In her introductory speech, Jacqueline Délia Brémond expressed her sincere gratitude to the experts before turning to the Foundation's commitments for the year, including impact investing and the new partnerships established in 2017. The Foundation's Director, Olivier Braunsteffer, who had undertaken a three-week field trip to Peru in July, then shared the findings from his visit: six projects monitored (including one completed) and five regions visited in order to be as close as possible to the reality at field level.
Find out more: Olivier Braunsteffer's report on the monitoring of projects in Peru: Alliance for Responsible Mining, Autre Terre, Conservation International, Nature and Culture International, Rainforest Foundation UK.