13 March 2017
Testimonies of Luisa Tejada García and Hermosinda Vejarano de Portugal, of the Louvain Coopération project in Peru
---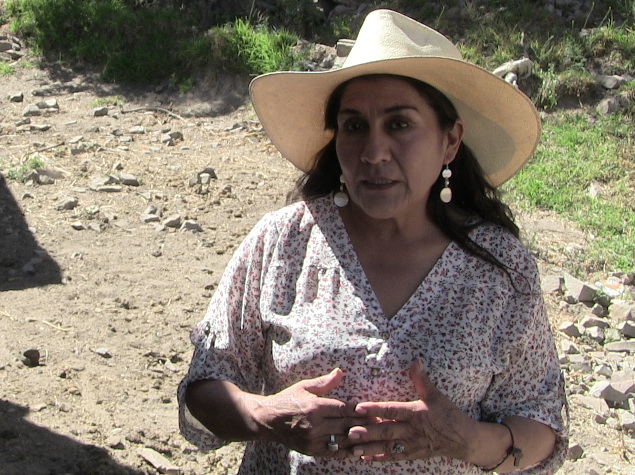 Luisa Tejada García is the mayor of the district of La Capilla, livestock producer, owner of a farm with 12 cows.
'We are still grateful that the project came to our district six years ago – especially for its technical support, which has been very important. The professional team taught us many new techniques for managing the livestock production process. We had never had this kind of support before. They organize skills exchange workshops and we went all the way to Puquina to benefit from this. We set up a livestock producers' association for this area […]. First of all, to give you an example, we made the huge investment of buying a bull and gradually started improving our genetics. Thanks to that, the cows we raise here are better than other breeders' animals.'
 'At first, it wasn't easy as a woman to work with all these men … I said to my husband "I want to do it, I want to learn. If I'm working here on the farm, I want to improve my cattle." After doing all the training, I managed to inseminate my cows and in fact I was lucky enough to get only female calves.'
'We need to develop more skills. We can't count for ever on the support of an institution like an NGO and so we're working with the town council. Fortunately, they're providing help in the form of two veterinary surgeons, a fruit tree specialist, a graduate who works in the nursery depot, and a sociologist to help set up other associations. We need to speak to the community, to raise awareness and to train people so that they can form associations. We need to develop everyone's skills; bringing in trainers from another site is quite expensive, however, and paying them takes up a lot of our budget.'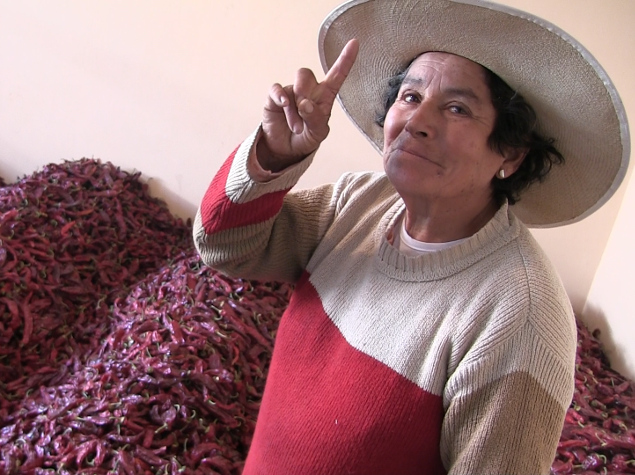 Hermosinda Vejarano de Portugal practices organic farming of paprika and vegetable crops.
 'I used to grow thyme and quinoa but prices went down. […] Our involvement in the project goes back to 2007. Since then, we've had technicians come to teach us the skills we need to grow all the produce we grow today and, with their support, we began to farm organically. Now, we're closely connected to other people familiar with organic produce. We organize meetings and have a wider social life. We appreciate the place we live in for its high soil fertility (NB: in the region of volcanoes such as El Misti) and for the variety of crops this enables us to grow. We shouldn't spray the plants with insecticides or toxic substances, as that's very bad for our health. That way, we can also be protected from illness.'
'I learned how to work with organic products for manure spreading: for example, humus, compost and Biol as the basis for fertilizer. We put excrement, leaves, ashes, eggshells and fruit in a cylinder with water and leave it to ferment for three months. That give us a fertilizer for any kind of plant. We've learned through exchanges and by visiting producers in other towns to see how they obtained high-quality produce in large enough quantities. We dry the produce on terraces to optimize the space available and allow better ventilation. We export our paprika to Spain and we sell organic lettuce at the local fair.'
'I feel relatively independent. Thanks to everything I've learned, I can carry on working independently. All I ask for is to be connected to the distribution network – that's so important. I sell my produce at the fairs and markets near here, apart from the paprika, which is exported. People are becoming more knowledgeable; they often want to eat organic produce. I'm really grateful to the project for giving us the skills we need to benefit from this kind of opportunity.'
 Find out more on the Louvain Cooperation project in Peru here.