13 October 2016
Testimony of Mrs. Bom, market gardener from the village of Mokkha, part of the Agrisud project in Laos.
---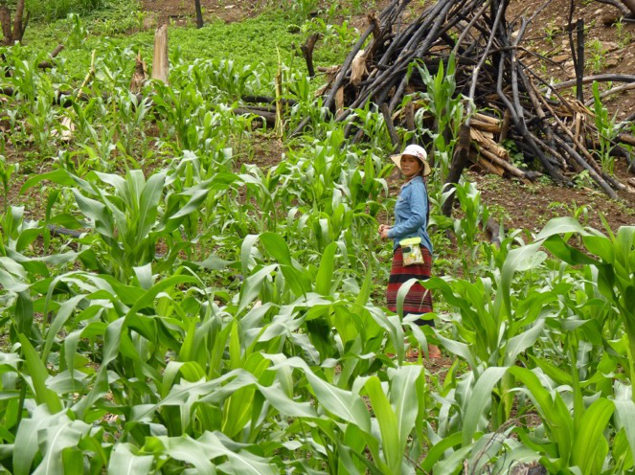 "Our village is situated in a pleasant natural environment. We are all mountain rice farmers.
I decided to take part in all the activities offered by the project: growing pulses along with rice and corn, fruit trees, market gardening, managing non-timber forest products, and also creating pasture land with the members of the nouay*. I'm also a member of the participatory committee for the land use plan. I want to be trained in all fields related to farming. I'm very interested in new farming techniques. In the past, I had to buy my vegetables but now I produce them myself. I even sell the surplus. Our only problem remains the lack of low-lying land and the steep slopes we have to grow our crops on.
In the future, I'd like to do further training with the project and, especially, grow more fruit.
I'd like to be a role model for farming in my village and to become a village trainer for my own community and those nearby."
Click here to find out more about the Agrisud project in Laos.
* Nouay: collective work group, generally made up of several families