Argentina
Research, awareness-raising and eco-tourism: Saving the Franciscana dolphin in the Rio Negro Estuary
---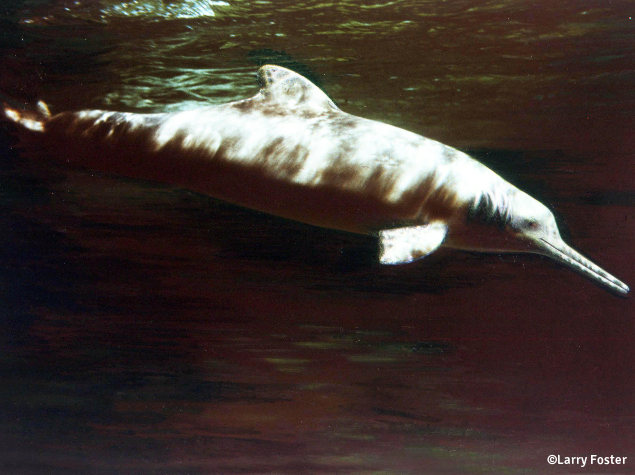 The endemic Franciscana dolphin is the most threatened small cetacean in the Southwestern Atlantic Ocean. There is no reliable estimate of their population sizes and information on the distribution pattern within their total range is limited. The Río Negro Estuary (RNE) is considered as an important feeding area for Franciscana dolphins. WDC believes in serious population declines over the past decades and a progressive population fragmentation for the species in this part of the Southwest Atlantic, possibly limiting the gene flow needed for the long-term survival of small populations.
The dolphin population found in the RNE corresponds to the Southern distribution of the species, however there is evidence that it may be genetically isolated from the rest of the populations, posing a particular interest to study this population and work with local communities to protect it. The project findings and methodology will be shared with other important areas for the Franciscana dolphin in South America.
The area is used by sport and artisanal gillnet fisheries, causing the accidental entanglement and consequent death of dolphins. Additionally, the lack of public awareness on the recent yet sustained urban and tourist growth in the RNE has caused new conflicts, such as a considerable increase in trash on the beach and the installation of new clandestine rubbish dumps. These changes negatively impact the environment of the RNE, affecting the wildlife -including both dolphin species. This project will include areas around communities of Viedma, Carmen de Patagones and Balneario El Condor due to their importance for feeding, breeding and abundance.
The project aims to reduce threats to Franciscana dolphins and their habitat, develop sustainable management measures and to protect this environment for future generations.
Final summary report:
Over the funding period, WDC led various actions:
61 days have been dedicated to research on the species. Unfortunately, no Franciscana dolphin have been observed. Storms which battered the coast, changing the topography of the region, and the presence of bottlenose dolphins which may chase the Franciscana are the reasons put forward for this. Nevertheless, following the project, skulls were brought to the team and are being studied.
Future teachers, coastguards and tourism agents were trained during workshops. Billboards were installed, and brochures distributed. The project has also been publicized.
The classification of the zone as natural reserve has been presented but still has to be approved. This reserve could be extended to the Buenos Aires province. The El Ricón zone (including the Rio Negro estuary) has been declared as Marine Sensitivity Area.