Ecuador
Renewal of cocoa crop fields with agroforestry criterion and development of good agricultural practices for the conservation of the Daule river basin
---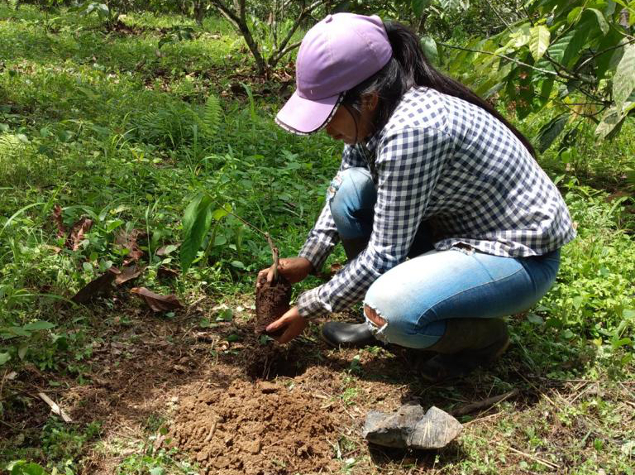 Context:
The Daule river basin is located in western Ecuador. This basin is the one that supplies water, for both for human and industrial consumption, to the most populous city in Ecuador: Guayaquil. This basin suffers diverse problems: high deforestation rate, bad agricultural practices, untreated municipal wastewater discharges without treatment. These threats put at risk the quality and quantity of the water that reaches the Daule River.
The cantons Buena Fé, Mocache and Vinces, belong to the province of Los Ríos, in the eastern side of the basin. The population of these 3 cantons is 210,000 inhabitants. 85% of them are poor according to the Unsatisfied Basic Needs. The main economic activity is agriculture, 62% of the inhabitants are dedicated to it. The main products are cocoa, corn and bananas.
UNOCACE is a cooperative of small-scale producers, which integrates more than 1,200 farmers, of whom 17% are women. They are grouped in organizations cultivating cocoa with agroforestry and organic criteria, Fairtrade and SPP regulations (International network of organizations of small organic producers – Símbolo de Pequeños Agricultores).
3 cocoa organizations of UNOCACE work within this zone. The cooperative maintains an agreement with the Guayaquil Water Fund for the conservation of the Daule river basin – Fondagua, with the objective of promoting with its producers' practices that not only prevent contamination of water sources but also allow their conservation.
Main objective:
Improve the sustainability of small cocoa producers in pilot areas of the Buena Fé, Mocache and Vinces cantons, through the development of sustainable practices, for the conservation of the Daule river basin.
Activities:
This project will promote good agricultural practices. This will be done through the implementation of dynamic agroforestry techniques by the renewal of cocoa crop fields, for livelihoods improvement of the producer families and the conservation of the Daule river basin. First of all, UNOCACE and FONDAGUA will socialize the project with the cocoa associations from the 3 cantons. The producers and their families will be informed about the current environmental issues, the role of sustainable agriculture and the ones interested in cocoa renewal will be selected. They will be trained on Good Agricultural Practices and the conservation of water sources. Plots for the implementation of the activities will be designed and monitored. Thus, 170 hectares will be renewed.
Among the agroforestry practices that will be promoted, there will be the planting of native fruit and timber species that will contribute to the conservation of the local biodiversity which will be monitored.
The farmers will be assisted and monitored to maintain their organic production. Finally, the associative development of producers to improve the cocoa value chain in the area will be strengthened.
Simultaneously a Sexual and Reproductive Health program will be designed and implemented towards women in farmers families.