Cambodia
Protection of Cambodia's coastal Irrawaddy dolphin through research, conservation and outreach
---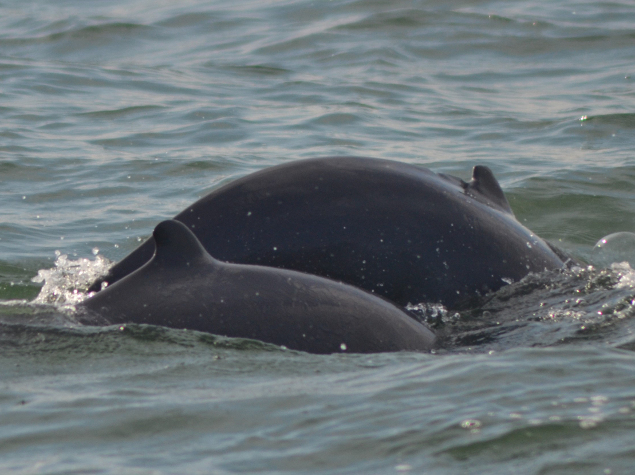 The Irrawaddy dolphin is classified as 'Endangered' according to the IUCN. As top predators, they play an essential role in maintaining balanced and healthy ecosystems. But, as the species evolve in shallow waters, it is exposed to human activities (pollution, prey depletion, coastal development, Illegal, Unreported and Unregulated fishing).
The project is located in Kep Archipelago, a nursery area of high ecological importance. It is also designated as a Marine Fisheries Management Area (Cambodia's equivalent of a Marine Protected Area). This region is directly supporting five fishing communities, who traditionally rely on local fish stocks for their subsistence. Whilst the dolphin's population of the region is unknown, aerial survey techniques employed as part of the project has confirmed a minimum population size of 32 individuals.
The aim of this project, implemented by Marine Conservation Cambodia, is that Kep's Irrawaddy dolphin populations are actively protected, bringing about an increase in population and ecosystem health. It will use a combination of natural and social science techniques to collect robust scientific data on dolphin abundance, distribution, residency, critical habitats and threats.
First of all, knowledge gaps on the dolphin population will be fulfilled. Behavioral observations will be done from land and boats in the study area using, among others, photo-identification techniques. A passive monitoring will be set up using C-PODs and a real time hydrophone to record and collect acoustic data. All stranding and bycatch reported to the project team will be responded to.
Outreach activities will also be utilized to target community fishers and government officials in order to increase local Irrawaddy dolphin awareness. To do so, a community outreach event will be held with each of the five communities of Kep. In parallel, 10 citizen science participants will collect daily data on cetacean sighting.
Project scientists will work in collaboration with the Cambodian Fisheries Administration throughout, with mutual goals to design tailored Irrawaddy dolphin conservation legislation for the region. It will be designed based on data analysis and habitat mapping.