Peru
Forestlink: Real-time monitoring to empower indigenous peoples to protect the Amazon rainforest
---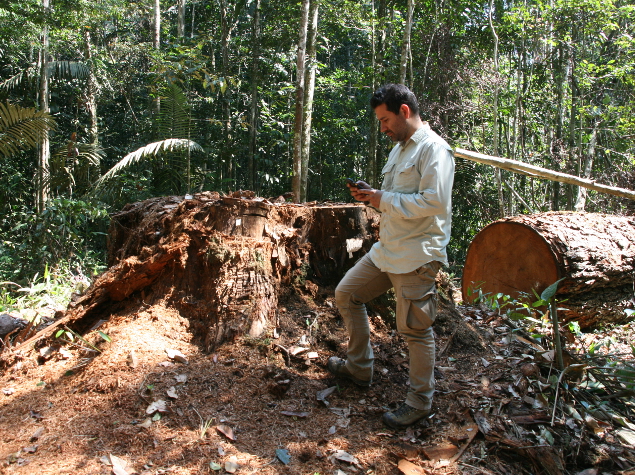 The Madre de Dios, in southern Peruvian Amazon, is considered Peru's richest region in terms of biodiversity, mostly covered by protected areas and occupied by various indigenous communities. However, this region faces enormous threats from illegal logging and mining. Unsustainable logging precipitates a breakdown of forest habitat which undermines indigenous livelihood's systems. Illegal miners who often invade community lands and destroy forest and riverine ecosystems, dump highly toxic mercury and cyanide tailings directly into rivers and streams.
Despite the encouraging institutional set up, the national authorities do not have the means and mechanisms in place to control extractive companies' operations. Local authorities often lack the political will, or are involved in corruption networks. Furthermore, communities do not have the resources to alert authorities on time, and are left alone on the frontline of forest protection. This situation creates an environment of distrust and has opened a gap between authorities and communities and led to serious social conflict in many areas of the Amazon. During the last five years, indigenous communities have been implementing forest monitoring programs, with support from local and regional indigenous organizations. These community-based monitoring systems have demonstrated successful results in terms of community empowerment and reporting of illegalities. However, the lack of technical solutions and proper equipment to collect, systematize, transmit, process and analyze monitoring data, and the insufficient engagement with national and local authorities, have all limited the effectiveness of such initiatives.
The project objective is to improve Amazonian indigenous peoples' capacities to protect their forest, strengthen their institutions and liaise with relevant authorities to bolster forest protection and governance and contribute to climate change mitigation. The project will build on indigenous people representative organizations' experience in forest monitoring programs, reinforcing them with real time monitoring technology recently developed by RFUK, to close the communication gap between isolated rainforest areas and enforcement bodies, usually based in main cities. Working with key stakeholders, a business case will be built, scoping the challenges and opportunities to upscale the model to other parts of Peru and to secure its financial sustainability.
Various objectives have been set:
Technical development of the appropriate applications and equipment to enhance real-time monitoring technology and adapt it to indigenous communities in the Amazon. The institutional and legal framework will be reviewed locally and nationally. Illegality grids will be developed. Finally, a tailored application to monitor data will be designed and set up.
Support and enhance indigenous community-based forest monitoring programs with real-time monitoring (RTM) technology to monitor and report forest illegalities. Indigenous organizations and monitors will be trained on the use of the RTM system as well as on the environmental legal framework. Also, a verification system will be developed and the community forestry governance supported.
Engage with national and regional forest and environmental governmental bodies to develop appropriate mechanisms for verification, and enforcement of forest illegalities and integrate community-based forest monitoring programs through official monitoring actions. Institutional agreements will be developed in coordination with governmental bodies. Authorities will participate in verification trips. Community based monitoring system will be presented to different stakeholders. Official forest monitoring programs design will be supported (including verification mechanisms and incentives).
Building the business case for scalability, formal recognition and financial sustainability of community-based forest monitoring programs in local and/or national programs. The challenges and opportunities to upscale the real-time monitoring technology at national level will be scoped. The project will be implemented in Loreto region to monitor indigenous lands vulnerable to oil activities. A cost-benefit analysis of community-based forest monitoring programs will be developed. Also, the NGO will advocate for formal recognition of this program in local and sectorial regulations. A financial sustainability strategy will be developed. Finally, all the key stakeholders will be united to build the investment case.
Find out more on the Forestlink technology:
A report, introducing the technology: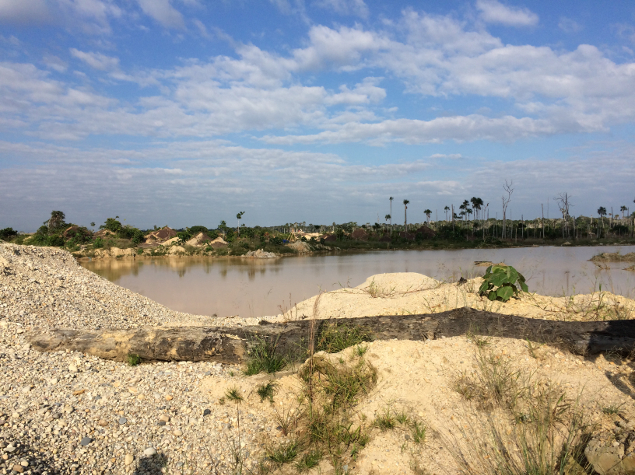 Devastated wetlands by illegal mining next to Puerto Luz community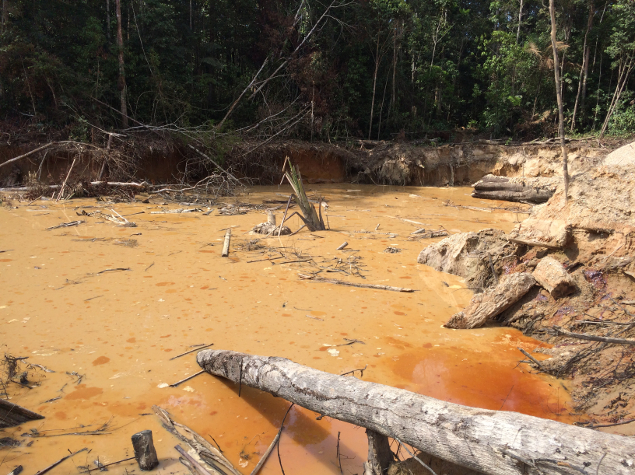 Impact of illegal logging and mining in indigenous communities of Madre de Dios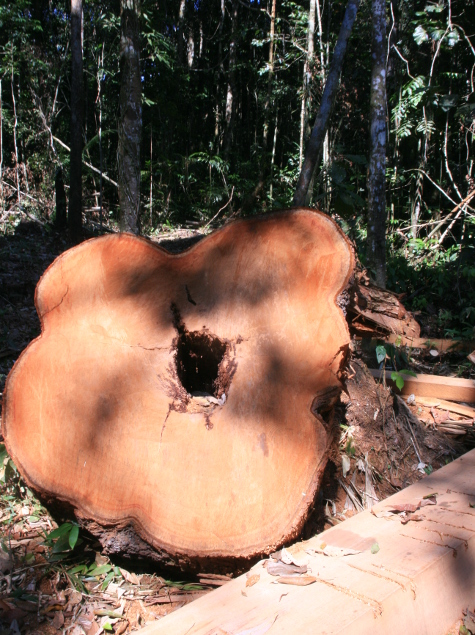 Impact of illegal logging and mining in indigenous communities of Madre de Dios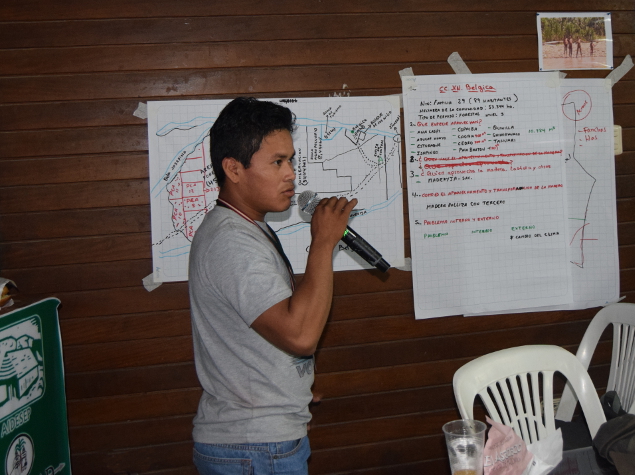 Presentation of monitor in the training workshop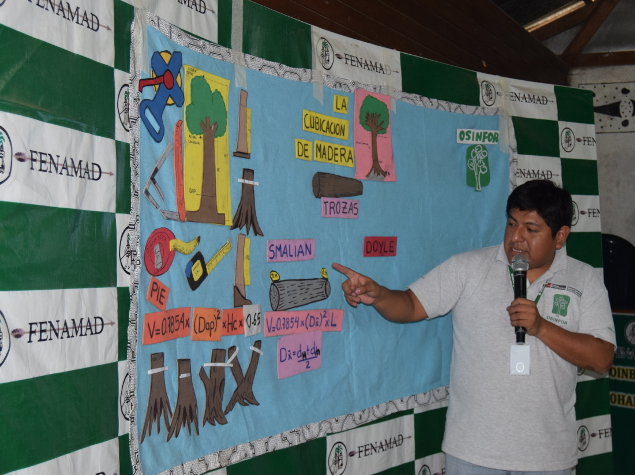 Forestry authority training on measuring logs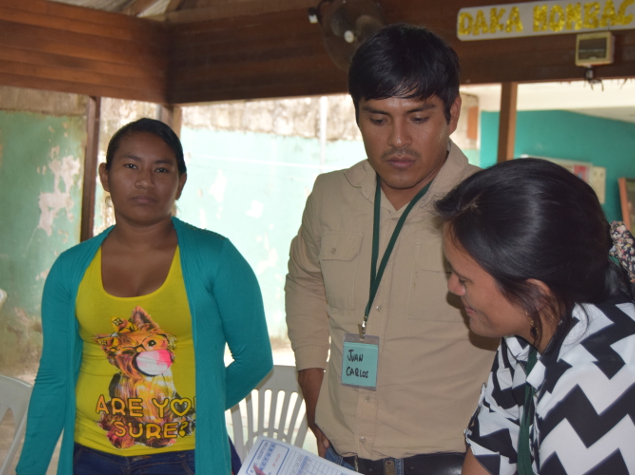 Indigenous monitors training workshop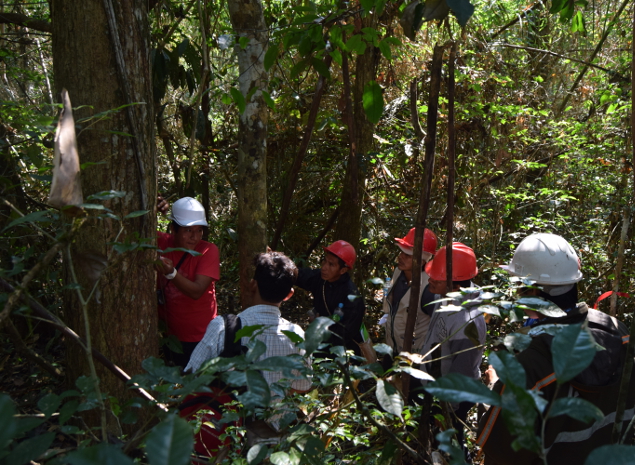 Indigenous monitors training