Mozambique
Development of an urban agroecological market gardening value chain in Maputo (Phase II)
---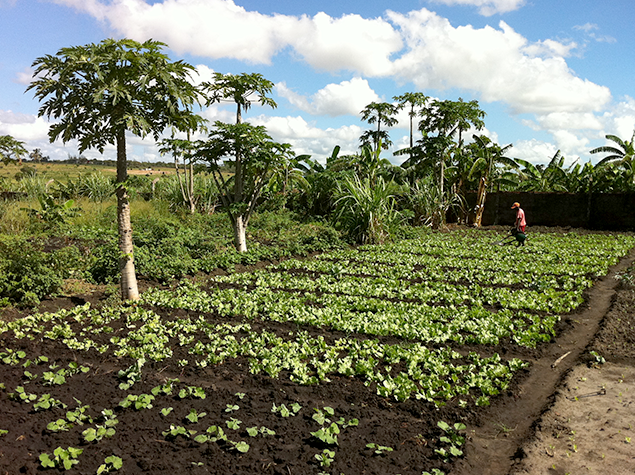 This project follows on from the sustainable urban and peri-urban agriculture project implemented in Maputo from 2011 to 2013 with funding from the Foundation. That project enabled farmers to increase their agricultural output and reduce the use of pesticides as well as enabling 35 vulnerable young people to embark on a viable farming activity. It also helped producers' associations build capacity, offer their members relevant services, and represent them effectively in their interaction with public institutions.
Building on the achievements of the first project, this new project will enable the agroecological farming sector launched in 2013 to become sustainable; activity will be scaled up through the institutionalization of agroecology in Mozambique.
The project's main objectives are to:
Contribute to reducing poverty by increasing the income of farmers working in the agroecological farming sector.
Help protect the environment and safeguard public health by promoting a more sustainable urban agriculture that does not use chemical inputs.
Build capacity and empower public and private stakeholders in the agricultural sector; improve consultation and coordination, particularly for agroecological initiatives, in order to ensure sustainability, replicability, and scalability.
Strengthen the resilience of the urban farmers' production systems to adverse weather conditions.
The specific objective is to develop and ensure the sustainability of an agroecological urban farming sector. The 320 farmers involved will grow crops without using any chemical inputs on the association's collective plots; at least half of them will do the same on their own plots. The producers' associations and federations, public authorities, certifying bodies, traders and consumers will also have a role to play in this sector. It is through the involvement of all these stakeholders that the sustainability and replicability of the initiative will be ensured, enabling future development of the sector and a gradual increase in the number of producers and consumers.
This project will also benefit all the farmers in Maputo and their households (around 10 000 families), who will gradually become familiar with agroecological production methods. In addition, it will give the inhabitants of Maputo (around one million people) easier access to high quality, locally produced foodstuffs at affordable prices.
Final Report Summary
The project yielded significant results in three main areas:
Public and private actors have strengthened their ability to respond to the needs of the producers. Three urban farmer unions from Kamavota, Kamubukwana and Katembe promoted activities to cater to the needs of the members, especially with regards to land use rights, marketing, information exchange, and training on management and community life. 53% of presidential seats were held by women.
Public institutions have supported the development of sustainable agricultural practices by offering workshops, demonstration plots, as well as a dedicated space during monthly fairs.
Through the project, an agroecological market gardening value chain called "healthy vegetables" has been created and certified. Over 11 tonnes of organic vegetables have been sold in markets in 2016 and 344 farmers were certified through associations.
Check out information on this project's phase 1 here (in French).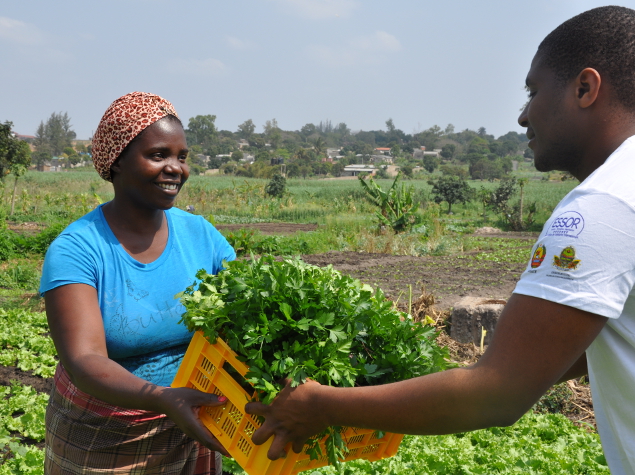 Vegetables purchase from the producers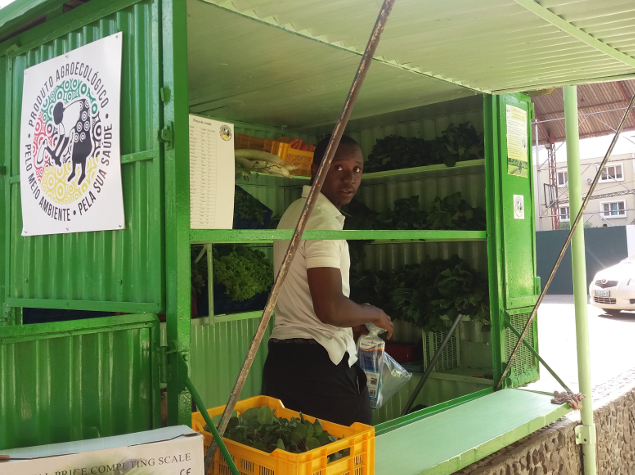 Agroecological vegetables retail stand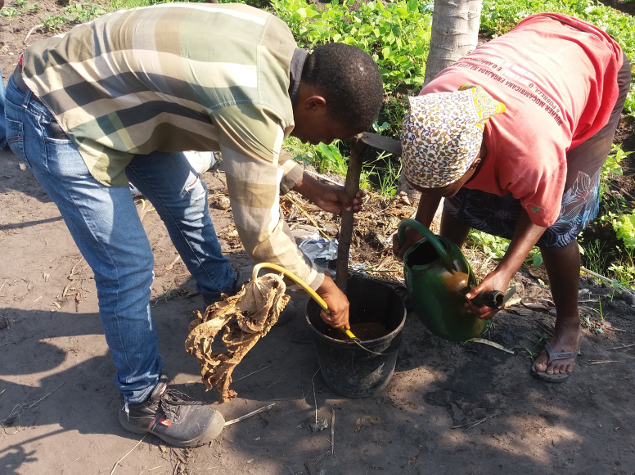 Preparation of a tobacco-based biopesticide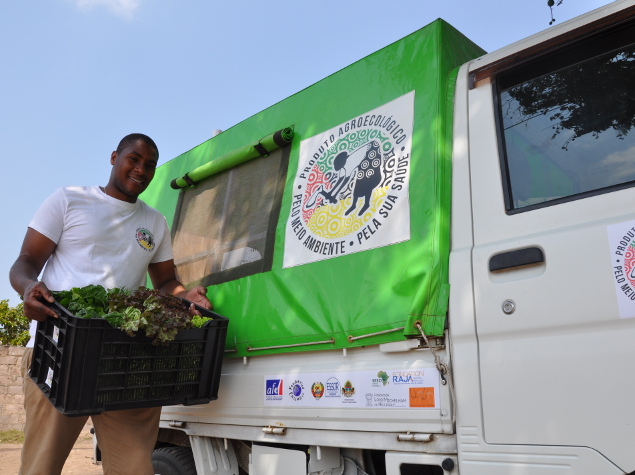 Van for commercialization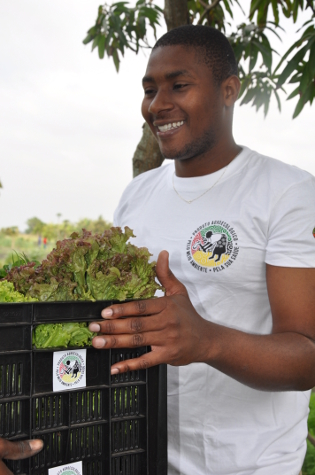 Paulo, Comorganico manager, previous project technician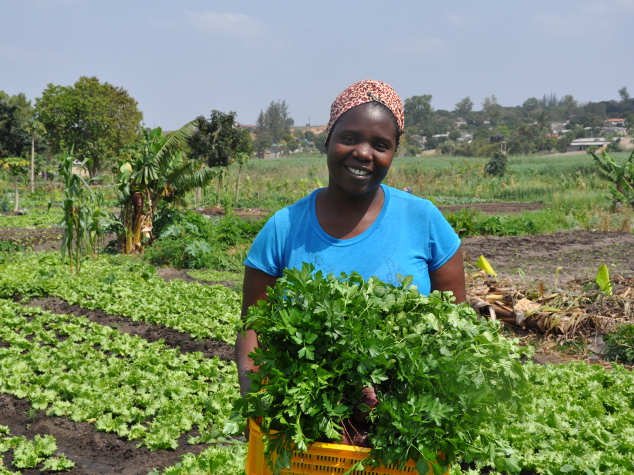 Isabel, an agroecological producer from Kamubukwana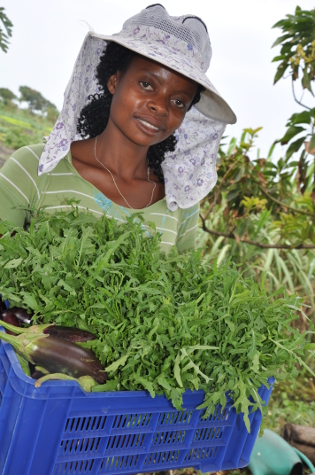 Lizette, a young agroecological producer from Kamavota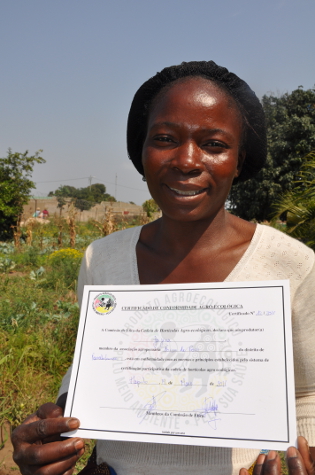 Certified farmer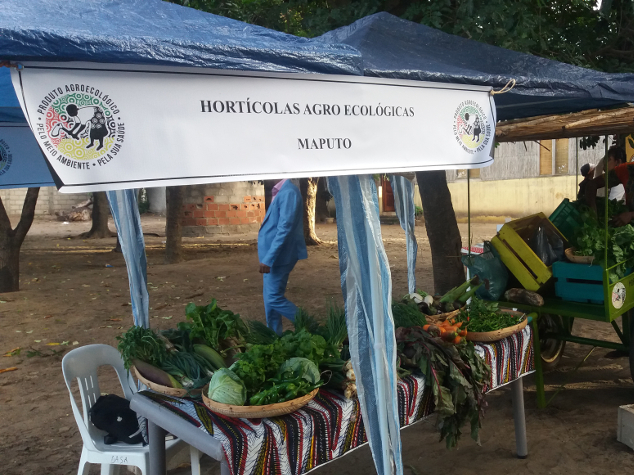 Agroecological stand at an agricultural fair