Madagascar
Community-based mangrove conservation through ecotourism in Ambaro-Ambanja Bay
---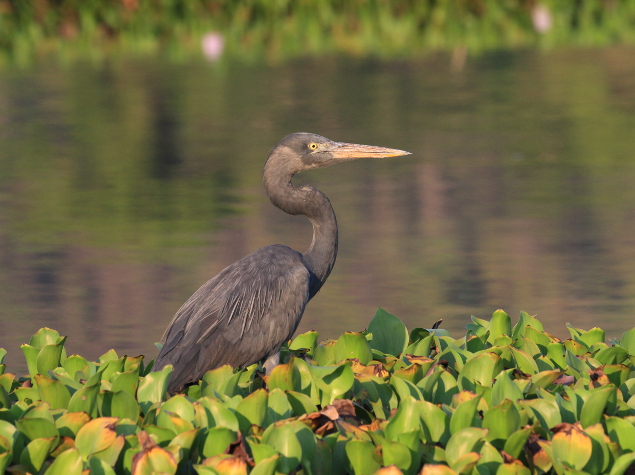 Madagascar's mangrove forests are vital ecosystems, not only for the exceptional biodiversity that they support, but also for the host of services and goods, critical to the well-being of coastal people, that they provide.
The adjacent bays of Ambaro and Ambanja in the country's northwest coast, contain Madagascar's second largest mangrove forest. However, with 20% of the forest lost between 1990 and 2010, these mangroves are amongst the most threatened in the country. Deforestation is driven primarily by local charcoal production leading to irreversible loss of biodiversity, having devastating impact on the fisheries and endangering communities by removing important coastal defenses.
As both beneficiaries of mangrove ecosystem services and the main agents of their degradation, coastal communities are best positioned to ensure sustainable management of mangroves.
In exchange for the construction of ecotourism infrastructures, two community groups will protect 400 hectares of mangroves over a period of 30 years. This project will not only preserve critically important mangroves and their unique biodiversity, it will also provide funding for community‐led management within the project area and offer community members a sustainable source of income that is not reliant upon the destructive exploitation of mangroves.
The main objective of this project is to create a conservation agreement with the local people of the Bay complex to stop deforestation of critical mangrove habitat of two species of endangered mouse lemurs and five species of endangered wetland birds. The secondary objective is to provide sustainable ecotourism livelihood opportunities for the local people of the Bay to decrease mangrove deforestation and to foster stewardship over mangrove natural resources.
To reach these objectives, the following activities are planned:
Construction of an Education and Interpretation Center: Tourists will receive an interactive education in coastal and mangrove ecology and conservation issues through face-to-face discussions with community guides, complemented by information panels and mangrove identification leaflets which will supplement the tours.
Extension and improvement of the current mangrove circuit walk: This will be done in an eco-friendly manner, using sandbags, lengthening it from 500m to 3km to offer a standardized terrestrial circuit accessible at low tide. This longer circuit will give tourists a much more comprehensive experience of the mangroves and also the surrounding countryside.
Construction of an eco-camp on a beach frequented by lemurs: This campsite will be an exciting addition to the infrastructure, as it will enable overnight tours to be run so visitors can experience the forest after dark, including watching the rare nocturnal lemurs that can be found within the mangrove protected area.
Purchase of kayaks and all associated safety equipment (e.g. life jackets): This equipment will allow visitors to explore the mangroves in a unique way when the terrestrial circuit is not accessible. Kayaks are faster and easier to navigate than traditional dugout pirogues, which will allow for the development of longer tours to visit new areas, and offer the possibility to explore the smallest and shallowest channels, while reducing damage to exposed mangrove roots caused by pirogue transit. It is also possible to use kayaks at much lower phases of the tide cycle, making the eco‐tour more flexible and accessible at a wider range of times.
Construction of toilet facilities and a storage room: This will make the eco‐tour a more comfortable and hygienic experience for international tourists less accustomed to village life and prevent the negative impact of human waste on the environment. The storage room will be used to store the kayaks.
Final report summary (February 2017):
This project was stopped following the killing of an eco-guard in September 2016 in the mangrove. However, various structures have been built: the information center was erected and various panels have been installed, the walk on the mangrove has been restaured and extended, toilet facilities are in place. Also 6 guides have been trained to use kayaks. However the eco-camp has not been built.