India
Integrating tiger conservation and coexistence in Sariska Tiger Reserve
---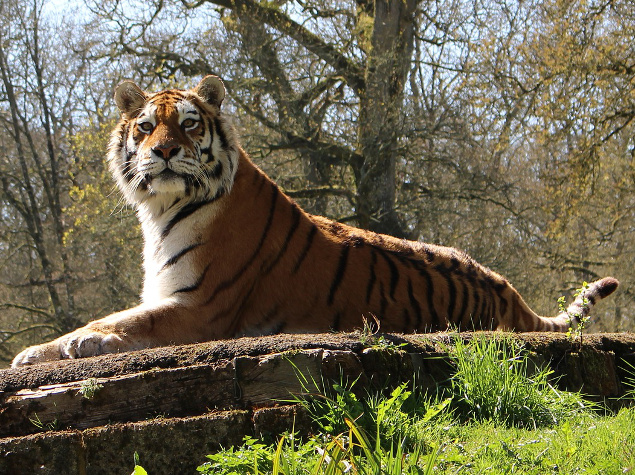 Sariska Tiger Reserve is one of India's most iconic tiger reserve, which lost all tigers by 2004-2005 due to poaching. It is thought there are 14 tigers after a reintroduction program, but there is a great need of protection. The reserve also provides habitat for 400 tree species, 211 bird species, leopards, deers, antelopes, monkeys, …
Non-recognition of community role by state in conservation has led to conflicts over land and poachers took the opportunity of it. Also, human-tiger conflict is a major problem. The future of conservation now depends on solutions that minimize these conflicts.
The aim of the project is to set up an effective tiger conservation by linking strict protection with community-based conservation. This will be done by integrating effectively traditional land use practices and local communities' livelihoods with formal conservation management.
Final summary report of the first phase:
During this first phase, two aspects of the project were covered:
Decrease human/wildlife conflicts and associate population to tiger preservation. To do so, 100 persons participated to a 2 days workshop about the species, the various laws and sensibilisation to conservation. Meeting were held in 5 villages to set up sanctions against poaching.
To empower communities to take the lead in engaging state actors for asserting their grazing rights and traditional water harvesting techniques. To do so, a land use map has been developed in 5 villages. Meetings were held with parks managers and meetings with field team. Discussions were done with villagers on the new current laws on community reserves. Finally, 24 Devbanis (ancestral forest plots), improving water catchment, have been restored.
50 villages were referenced in the reserve and the project intends to continue its actions in other villages.
In the framework of this first phase, the Foundation supported Krapavis with a grant of € 8,000.
Final summary report of the second phase:
In this second phase, 5 new villages have been sensitized and actions continued in the 5 previous: village committees have been created, capacity building actions (fight against illegal trade and poaching, law, traditional practices) have been led. Also sensitization activities aiming at conservation and tiger coexistence took place: exhibitions and mural paintings have been made, 10,000 copies of a brochure in Hindi have been distributed, a tour in various villages has been organized where testimonies have been collected. Movies have been aired during meetings with villagers. Krapavis also participated to all the melas (local fairs) to sensitize. Its team maintained relations with the park managers during meetings and presentations.
A system of fines has also been developed in target villages to fight illegal activities including tree cutting and poaching. 50,000 seedlings have been planted in 12 Devbanis whose management has been improved. Others indigenous species have been planted to revive ethno-veterinarians practices. Sustainable methods of grazing and water harvesting have also been launched again.
In the framework of this second phase, the Foundation supported Krapavis with a grant of € 8,000.