India
Assessment of population status and habitat quality for Conservation of Sloth Bear in four forest reserves in Western India
---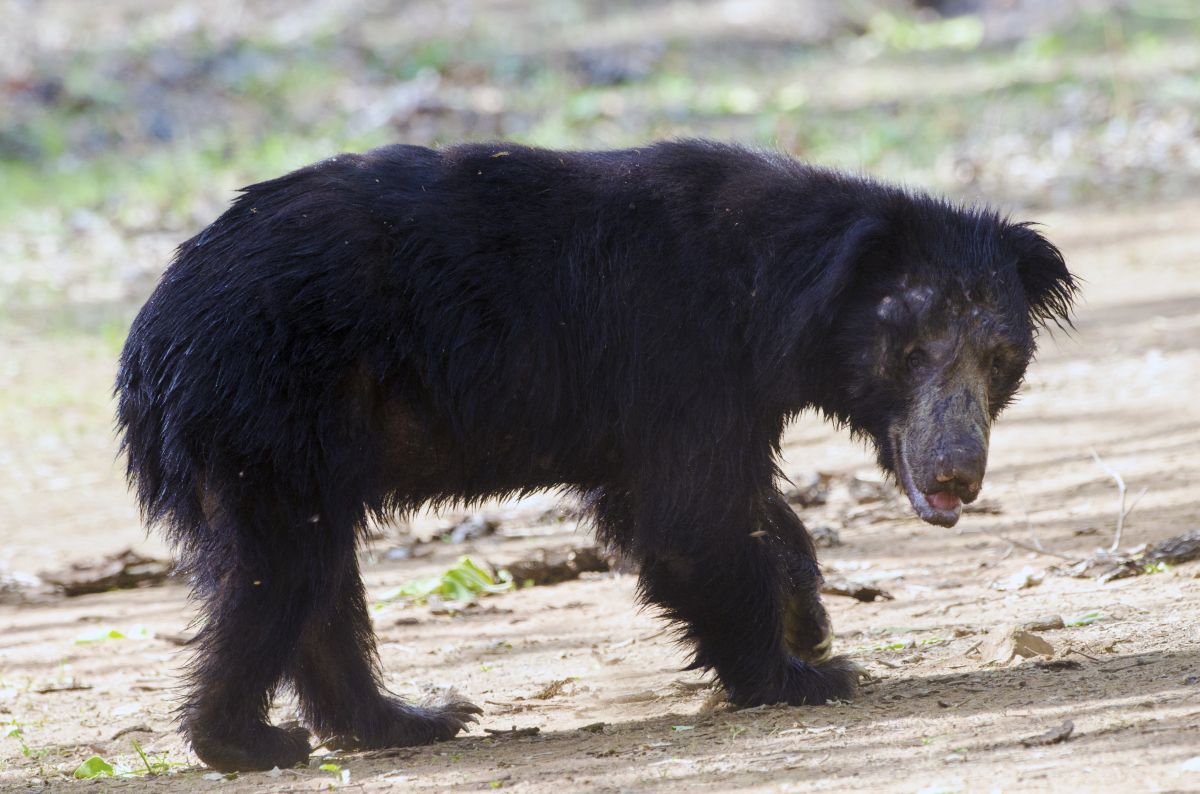 Sloth bear (Melursus urisinus) is listed as vulnerable according to IUCN criteria and included in Appendix I in CITES. This species is being threatened because of habitat loss and heavy poaching for its said medicinal properties vis-à-vis market. It is also included in Schedule I of Indian Wildlife Protect Act 1972, which provides highest level of protection from hunting and harvesting. This project, proposed by the Foundation for Ecological Security (FES), aimed to establish a study base of the species in Western India forest reserves.
Main objectives of this project:
Establish the status of Sloth bear population in the selected forest reserves by means of signs of presence and camera traps
Assess its habitat quality and threats
Study its food habits including the availability of such food
Study Human-Sloth bear conflicts and find means of reducing them
Map the habitat components and conflict zones
Create awareness and educate locals on the significance of Sloth bear and its habitats
Prepare a site specific Conservation Action Plan for the betterment of Sloth bear and its habitat
Activities to reach these objectives:
The studied regions have been divided into survey blocks to give a wide geographic representation encompassing all the main habitat types in the region. Each block has been subdivided into grids to record presence of Sloth bear signs. Further, camera traps have been used to provide additional information such as the breeding status of the species.
Sloth bear food habits have been studied by identifying remains in scats collected during all seasons and marks left in the studied areas. This helped to ascertain status of food availability for the animals in the concerned areas.
Maps depicting habitat components important for Sloth bear such as shrub cover, fruit plant patches, and maps crucial for habitat management such as, critical day-bed habitat, areas to be restricted for human use, have been prepared by interpreting satellite imageries and combining field data, using Geographic Information System analysis.
Data on human-bear conflicts have been collected through village meetings and discussion with group of villagers. Further, the impacts have been checked on ground to assess the state, magnitude and extent of damage along with recording the coordinates of the conflict sites.
Extract from the final report:
This project was due to be carried out on 4 sites but, without legal title from the Gujarat authorities, it has only been carried in two reserves in Rajasthan.
This program enabled to lay the foundations of a Sloth bear conservation plan in the Phulwari-ki-Nal Wildlife Sanctuary and the Kumbhalgarh Wildlife Sanctuary.
Study shows that the bears eat mainly fruits (and occasionally insects) and a vegetation review has enabled to establish density of the trees the bears feed on.
A conservation action plan of all of the threatened species in the region has been drafted in partnership with wildlife and forest managers and with local communities.
On this basis, FES team continues its awareness raising actions towards young people and plan to create biodiversity management comities among local communities.