10 June 2016
Our June newsletter is now online
---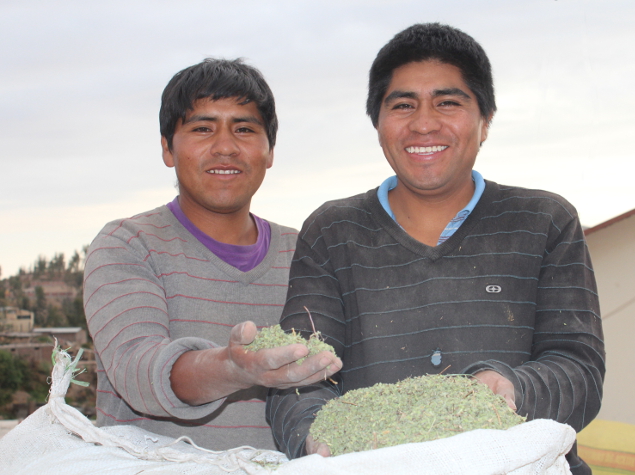 Discover in the June 2016 newsletter the Foundation's latest updates:
Fondation Ensemble's Annual Report has just been published.
Spreading the word about the Foundation's philanthropic mission.
Fondation Ensemble signs an open letter to the chairs of the world's largest fossil fuel companies.
The Foundation is committed to helping communities in the Andes conserve the páramos that support their livelihoods.
'We're very happy because we've learned to be producers that promote herb diversity. And we're competitive on the market.'.