Thailand
Peaceful and mutually beneficial coexistence of elephants and people
---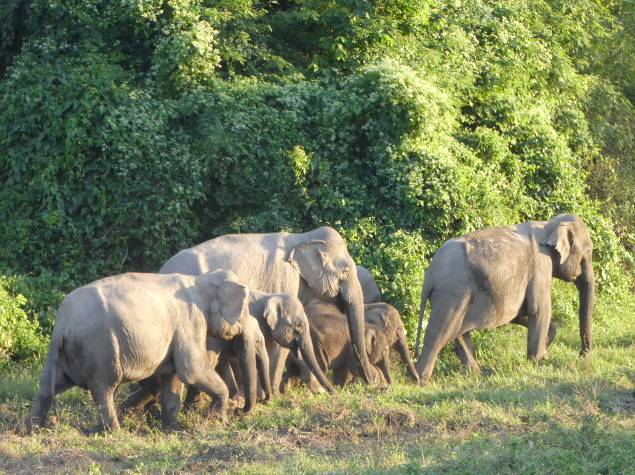 Recent studies show that in the last three generations, the population of Asian elephants has declined by at least 50%: less than 40,000 elephants remain in the wild. These animals are threatened by illegal logging, wildlife trade, land encroachment, forest fires and human-elephant conflicts (HEC).
The Thai-Myanmar cross-border, Tenasserim Range, is home to one of South-East Asia's largest populations of Asian elephants. The Kuiburi National Park is part of the Tenasserim Range and hosts approximately 320 elephants. The unfenced eastern border of the Park is surrounded by pineapple plantations, attracting elephants and creating a HEC hotspot. Nearly 80% of the farmers in this area grow pineapple as a monoculture cash crop for which all of them rely heavily on chemical fertilizers and chemical weed control. The Ruam Thai village experiences the highest HEC. Farmers have reported increased elephant aggressions in response to active deterrents. Mitigation strategies currently employed include fireworks, electric fences and night guarding, but they are only effective to a limited extent. In addition, due to the global COVID-19 crisis, local communities have lost the income generated through elephant-based ecotourism.
In 2020, Bring The Elephant Home established the first experimental Tom Yum plots in Ruam Thai village. This project helps local farmers to grow an array of crops unpalatable for elephants (mostly ingredients of the traditional Thai soup, Tom Yum) instead of the highly palatable pineapple. While, in two months, elephants destroyed 96.5% of the pineapple, they only ravaged 5.2 % of the chili pepper, 4.8% of the kaffir lime, and 2.5% of the citronella (and this mostly happened by trampling because these crops were planted near the pineapple). The lemon grass, lime and karonda did not suffer any damage from elephants.
The main objective is to introduce organic farming methods, increase local biodiversity, reduce the use of chemicals, develop sustainable income for farmers and contribute to reforestation.
Through community workshops, the project aims to aid farmers in the transition from pineapple monocultures to a diverse regenerative system with crops disliked by elephants. The crops can be used in a variety of boutique products, branded with a conservation story (soup, massage oil, soap, candles, etc.). Part of the profit of these products will be used for elephant habitat restoration. Finally, the project results will be scientifically monitored, through questionnaires, interviews, camera traps and direct observations.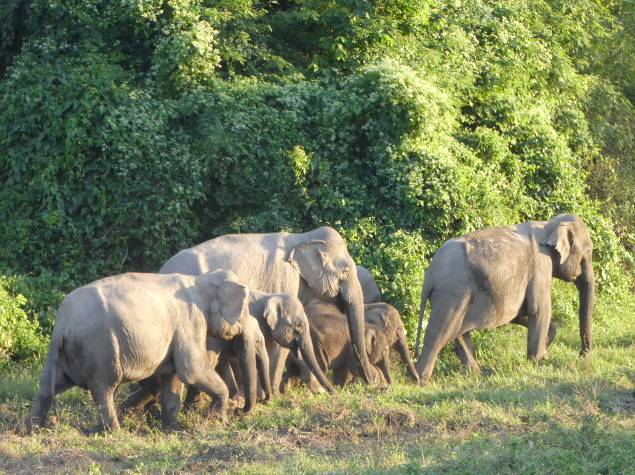 Elephants from Kuiburi National Park on their way to farm land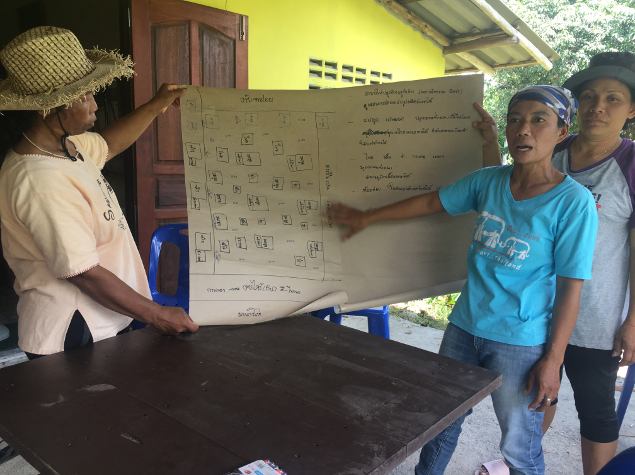 community workshop to discuss crops disliked by elephants and the design of experimental plots with alternative crops
Group picture after first planting event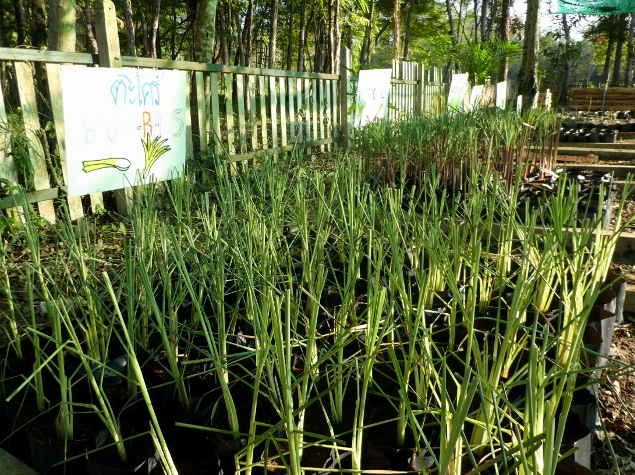 Lemongrass in the Tom Yum nursery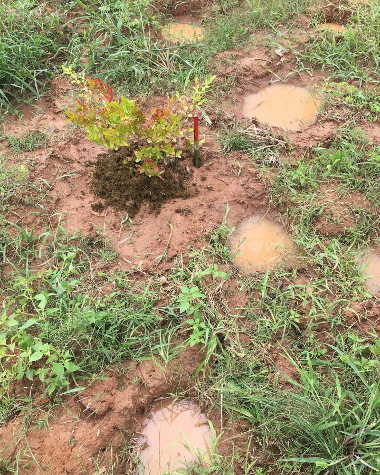 Elephant foot prints in the experimental plot with Karonda seedlings. The lemon grass, lime and karonda did not suffer any damage from elephants.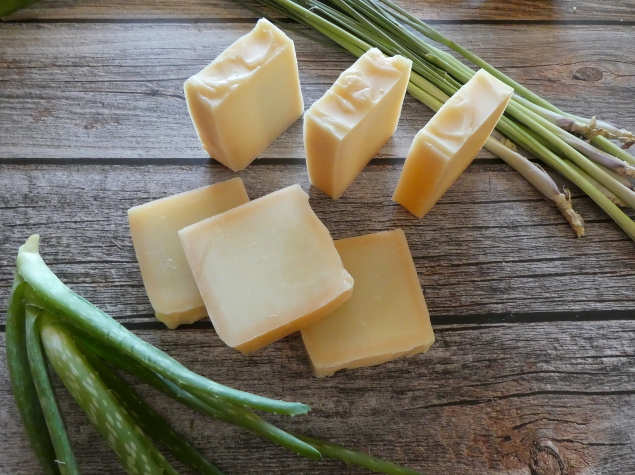 Elephant-friendly lemongrass soap