Mozambique
Biodiversity of Ponta do Ouro Partial Marine Reserve improved for the socio-economic benefit of fishing communities
---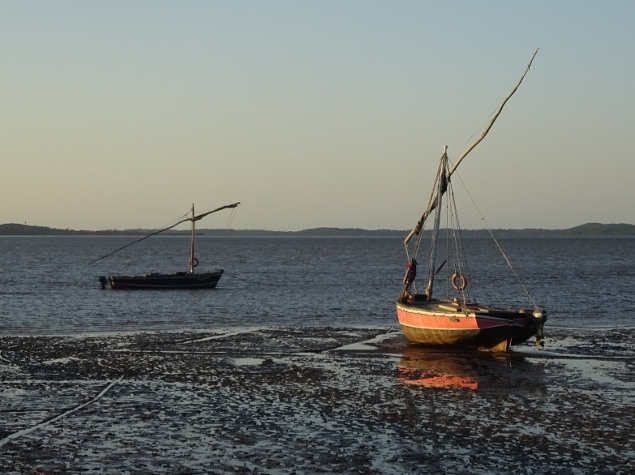 CONTEXT:
Ponta do Ouro Partial Marine Reserve (PPMR), which forms the first marine Transfrontier Conservation Area (TFCA) in Africa with Kosi Bay in South Africa, is well known for its rich biodiversity. It is, for example, home to 80% of all loggerhead and leatherback turtle nesting sites in Mozambique. It was however estimated, in 2015, that at least 70% of the vulnerable population living along this coastline was relying heavily on exhaustible fish resources.
In 2018, PPMR has merged with its terrestrial neighbor, the Maputo Special Reserve (MSR) and is now a combined protected landscape with a dedicated and well-established staff who serve an important function of inter-agency coordination in the area. Steps have also been taken to prepare a dossier that aims to proclaim PPMR's coastline as a World Heritage Site extension of its neighbor in South Africa. A Co-financing Partnership Agreement signed between Peace Parks Foundation (PPF) and Mozambique's Ministry of Land, Environment and Rural Development (MITADER) in June 2018 will also open the door to considerable investment in tourism, as well as further capacity-building, and will ensure that large-scale development plans are being implemented toward securing a resilient, self-sufficient and sustainable community development interventions.
This project builds on the extensive research and work that has been done in the area since then, during a first phase (2015-2018) which produced valuable data, alternative opportunities and resources to address this situation.
MAIN OBJECTIVE:
The main objective of this project is to further enhance marine conservation and alternative livelihood initiatives within Maputo Bay and around Inhaca Island, to ensure long-term improvement in sustainable artisanal fishing practices, the biodiversity of the natural marine ecosystem and livelihoods of communities living within the project area.
ACTIVITIES:
Protect, conserve and regulate species exploited by artisanal fishing thereby ensuring sustainable fishing practices and restoring fish stocks to biologically sustainable levels;
Understand and mitigate the impact of fishing and tourism activities on the biodiversity, vulnerable species and ecosystem of PPMR's offshore coastline;
Drive implementation of the Artisanal Fishing Management Plan developed during phase one by improving the enabling environment provided by legislative, policy and support frameworks while providing access for artisanal fishers to marine resources and markets;
Ensure a conducive environment on Inhaca Island to protect and conserve this unique marine and terrestrial habitat and create equitable, lasting benefits for the communities living on the island and the sustainable use of natural resources;
Rehabilitate vulnerable habitats such as mangrove forests to protect and conserve marine habitats and species reliant on these landscapes for ecological functioning;
Increase income and improve livelihoods of vulnerable, affected communities by expanding and enhancing alternative livelihood opportunities that will relieve pressures placed on the ecosystem by artisanal fishing;
Ensure improved health and well-being of communities by providing access to reproductive healthcare services;
Reduce the proportion of vulnerable community members (including youth) in the project area who do not have access to training, employment or entrepreneurial opportunities.
Check out information on this project's phase 1 here.
Interview from alternative income generating activities beneficiaries :