8 April 2016
Fondation Ensemble in the spotlight in Great-Britain
---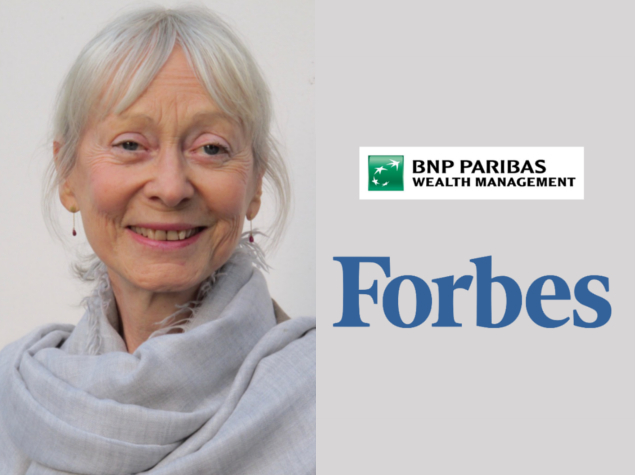 On April 6, Jacqueline Délia Brémond was invited by BNP Paribas to present Fondation Ensemble at the press conference taking place in London for the launch of the 2016 edition of the "BNP Paribas Individual Philanthropy Index", based on research conducted by Forbes Insights. This Index measures and comments on philanthropic commitment in the USA ($54.6 billion), in Europe ($51.7 billion), Asia ($49.7 billion) and Middle East ($42.8 billion).
The 2016 philanthropist's profile:
Health is the top cause, with the exception of Asia choosing 'Environment' on a national level. The philanthropist is collaborative (53%), acts on a local, regional or national level. He plans to leave at least 1/3 of his fortune to charity (38% USA, 28% Asia, 26% Europe, 13% Middle East) with the ambition to achieve a sustainable outcome on a long term basis (41%). By supporting sustainable initiatives that provide ongoing assistance (70%), by eradicating the problem completely (68%) or creating self-sustaining programmes (45%). Impact Investing is considered as a top trend in achieving sustainable outcomes (54%). Lastly, 'Philanthropy is more professionalising, and many philanthropists seek to align their investments, business activities and lifestyle with their philanthropic goals', says Nathalie Sauvanet, Global Head of Individual Philanthropy at BNP Paribas Wealth Management.