22 June 2017
Testimony of Consuela Pastor, farmer involved with the Care project in Ecuador
---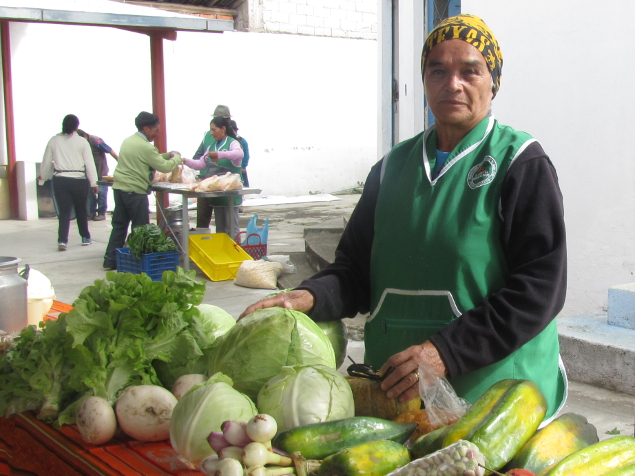 Consuela Pastor works with the project 'Enabling communities in the Andes to adapt to climate change through the management, conservation and restoration of the páramos'.
The páramos are a high-altitude biotope situated in the Andes mountain range. This project, run by Care in Ecuador, aims to restore the páramos using an ecosystem approach. An environmental education program has been launched as well as training in high-altitude farming techniques that are resilient to climate change and a program for improving living conditions.
'I used to live in a town before, but since I became one of the women producers in the 'Buen Vivir' (Living Well) association, my life has changed direction.
Being part of this organization has enabled me to understand new ways of living and to adopt new values like solidarity, give and take, and sharing – concepts that are alien to city life.
The women here have taught me how to stand together, how to think of others, and how to sow seeds. My friends and I are involved in this project on a daily basis. I share ideas with young people and with the community: I feel I'm a full-fledged member now. With the Care team, I've worked with communities and small schools to develop project activities, in particular turning boys and girls into budding journalists.
Working with children has a positive impact. We've talked about water and about the páramo, and I could feel their interest in conserving natural resources. If we continue to raise awareness about water conservation and the páramo, I think that Pedro Moncayo will have a better future, for we'll be able to deal with climate change.'